My love affair with Anne Fontaine started decades ago. A gentleman that was courting me presented me with a beautiful white box. On the inside was a gorgeously detailed chic white blouse (VLADIMIR blouse) that worked for every occasion and fit me to a T. From jeans and sandals to a pencil skirt and heels, it was a compliment as to how he saw me.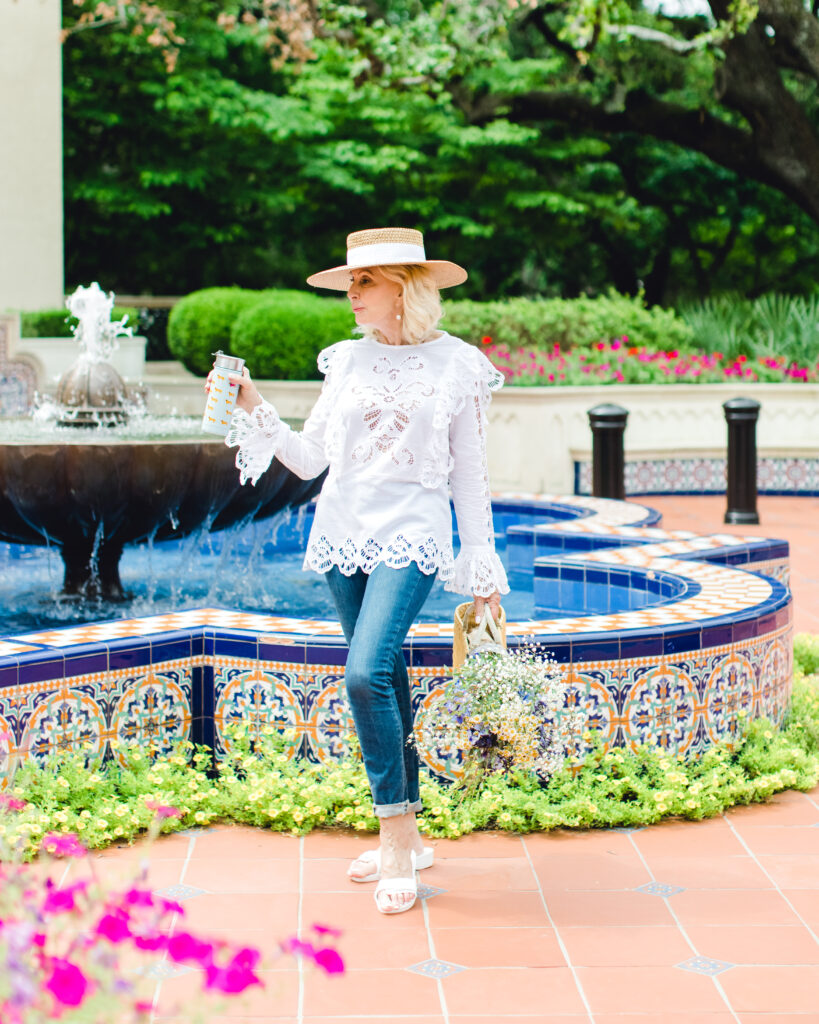 Now many decades later I am still in love with that classic timeless style. You have heard me say many times before, it's quality not quantity and that is even more relevant now. I believe in having a few high-quality pieces that fit me to perfection over trendy styles that come and go. But, that doesn't mean you can't have fun with fashion.
Enter the Anne Fontaine evolution beyond the beautiful white blouse to a collection of key wardrobe staples in 'of the moment' colors and styles with the beautiful fabrics and details she is known for.
This beautiful crisscross patterned blouse (Cressida blouse) combined with the matching skirt (Chama long skirt) or flowing Palazzo pants (Preston pant) make for a completely different day to evening look.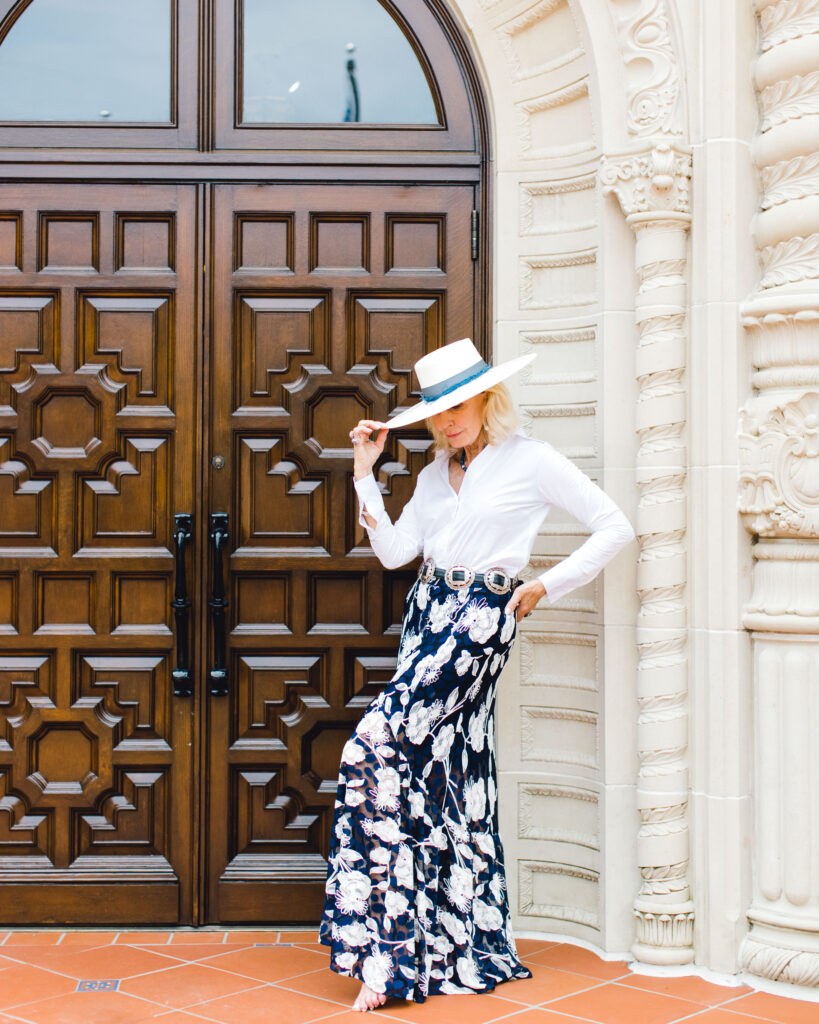 The skirt with her white bodysuit (Verene bodysuit) and a statement belt will take you from brunch to evening cocktails with ease. Add a Stetson hat and your outfit is complete.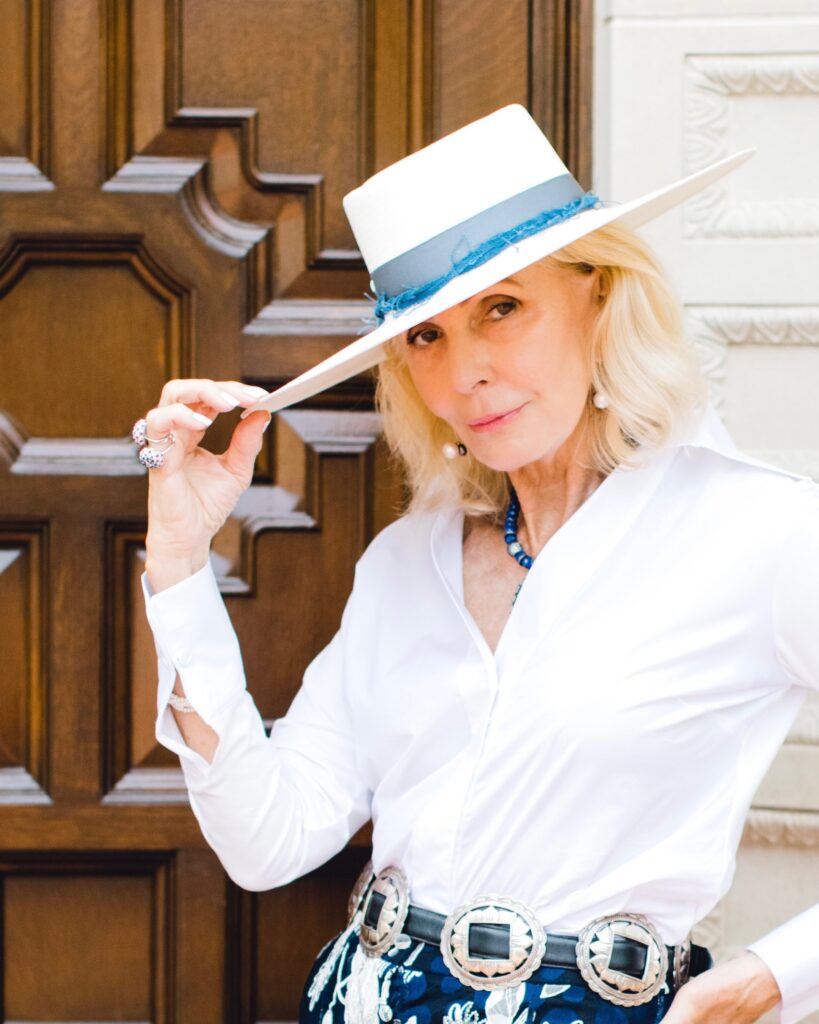 I think this combination would be perfect for a summer trip to the mountains.
After all, I'm a carry on only kind of gal, ready for any adventure at any moment. Doing so with style and ease is part of the mystery. That's what I call casual chic.
It's Style Beyond Age.