How do you experience art?
When I first met my husband we took a trip to Santa Fe. We walked through the art galleries had beautiful dinners and made wonderful memories. During that time we bought our first piece of art. I thought it was an extravagance and now I know it was. Every time I look at it, I remember that day, and it brings me joy.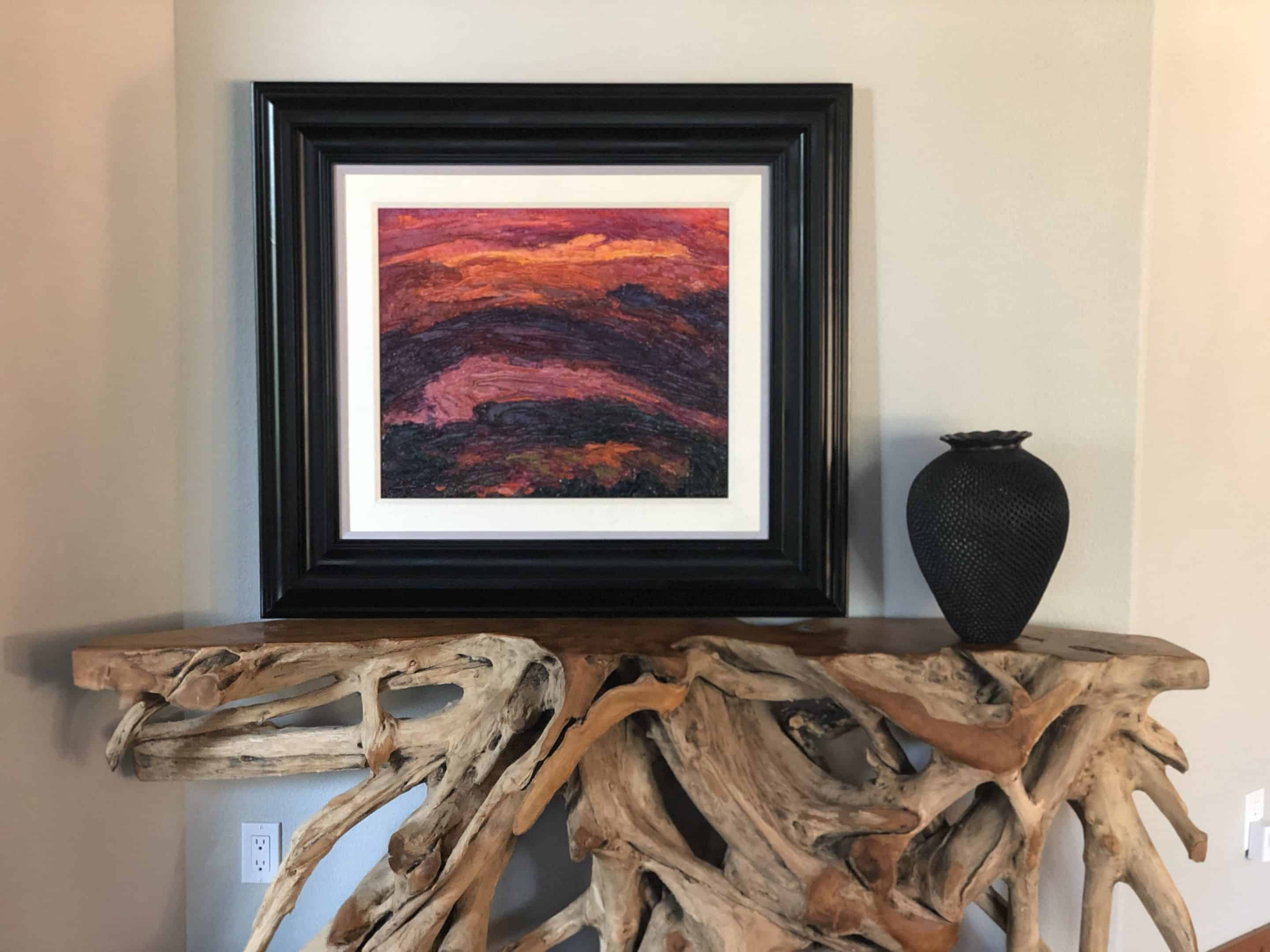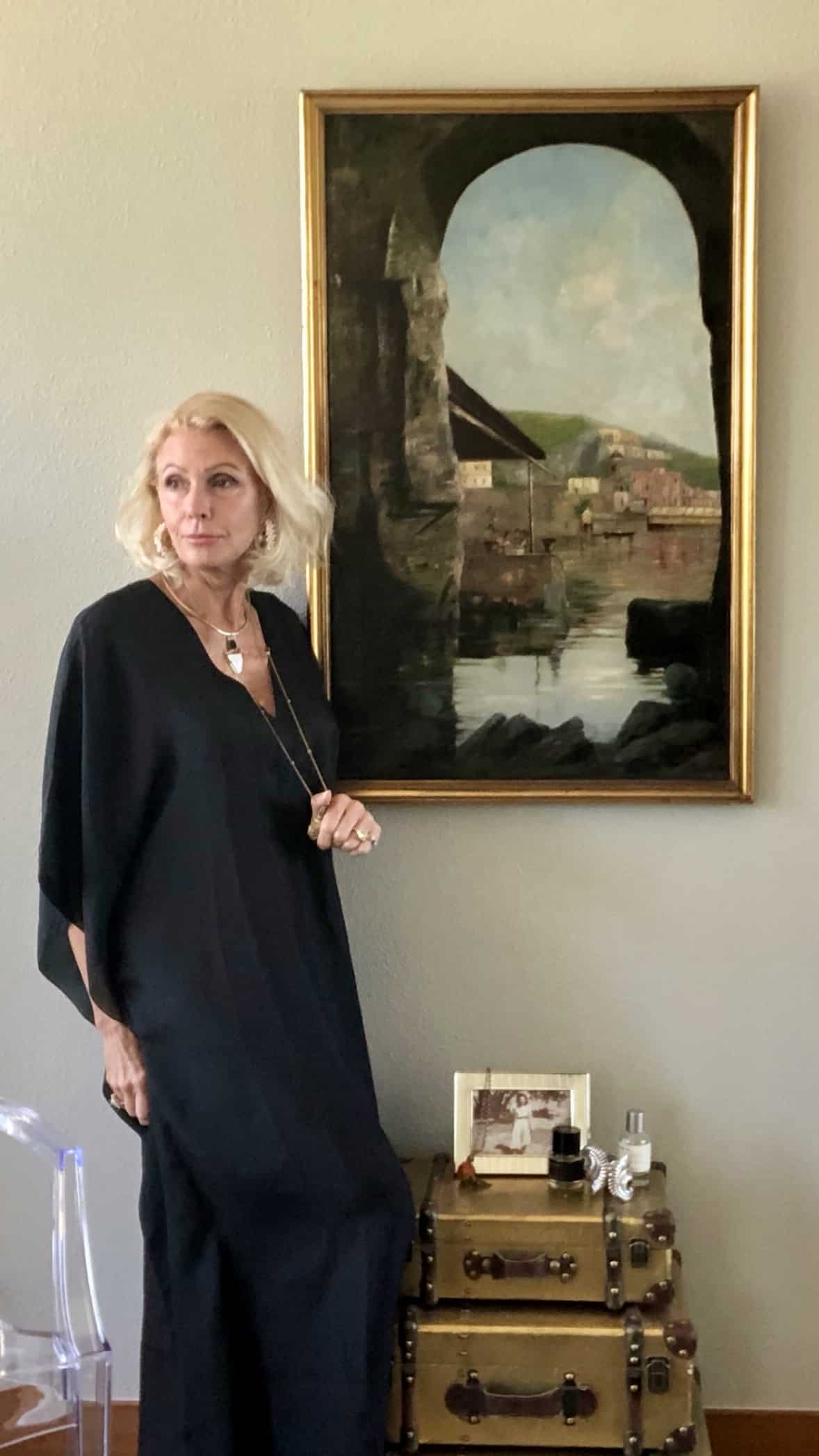 My great grandmother Lina Crespi was an artist. My mother's home was full of her beautiful oil paintings set during her life in Italy and then in the mountains of Patagonia. Some of them are stored now, but I brought a few to my home in Montana. Every time I look at them it reminds me of the past I miss so much and the women in my life that molded me.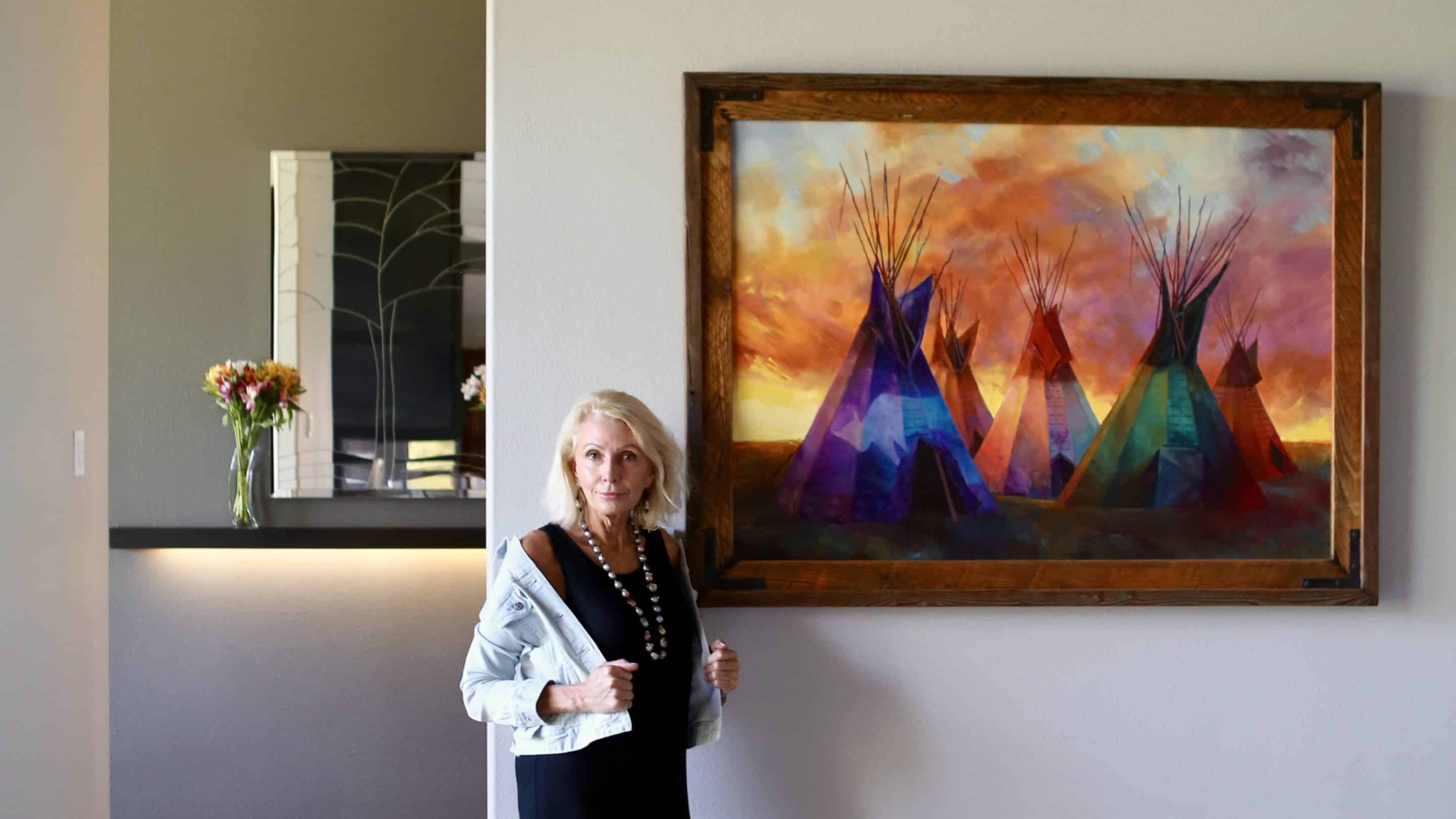 While in Montana we would go to the Dick Idol Gallery in Whitefish to admire a painting that glowed. It is a series of teepees that eventually came home with us. Since then we commissioned two others by Colt Idol. It has been interesting to watch my husband be involved in creating his vision with an incredibly skilled artist. Every time I look at these paintings I see that collaboration between the imagination of one and the skill of the other.
I fell in love with a bronze sculpture of a grizzly bear. Eric Thorson is a beautiful sculptor of animals. We would visit his gallery every time we went to Big Fork, I would caress the life-size sitting bear with his paw in the water. For some reason, it always reminded me of my wonderful dog Duke. Finally, I committed to having one cast. It took me a year to pay for it, and it was worth it. Still, as I was waiting, I would go in and kiss the one at the gallery. In the end, all of that energy came home to me through an odd chance, and I ended up with the original I had developed a relationship with.
I went through a period where I played around with acrylics. I would exhaust myself on a large canvas. I can't replicate anything but what would come out would be part of my soul. Pseudo art I would call it. Painting feels a lot like life in so many ways. You start with an idea, and it begins to flourish. Then it looks like hell, and you start tweaking it. Back and forth it goes, and in the end, you are "satisfied." But, you always see that one thing that didn't quite work out.
Sonia Lovett "Pseudo Art"
Art is an expression of life and life is an expression of art. There is history and wonder in all of it. Keep yours out in a prominent place. It reminds us of our history and the majesty of the human spirit.