Today at Style Beyond Age I´m welcoming you into my home with open arms for an exclusive Montana lake house home tour and to share a few of my interior styling tips along the way.
I hope you'll join me…
Montana Lake House Home Tour
Living in such a beautiful location is a blessing, but when we originally brought the cabin in Montana, I felt such an obligation to do the surroundings justice. I hope I now have. The first order of business was to extend, adding several decks and floor-to-ceiling windows to the back of the property to make the most of that view.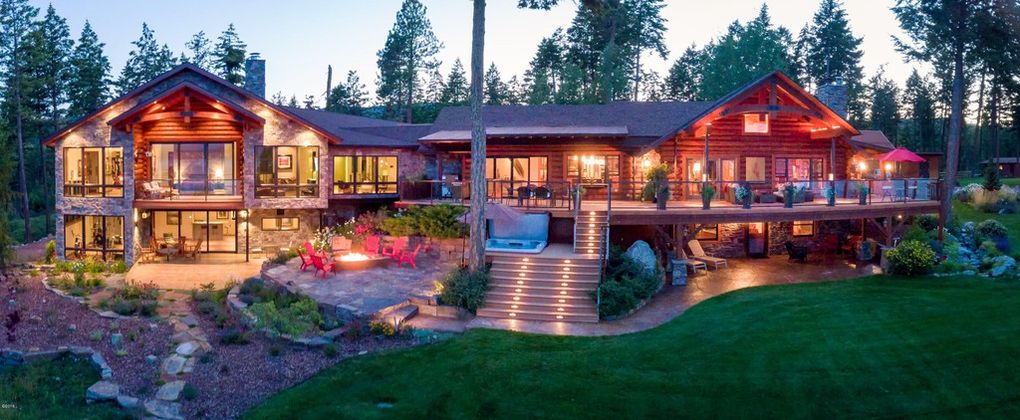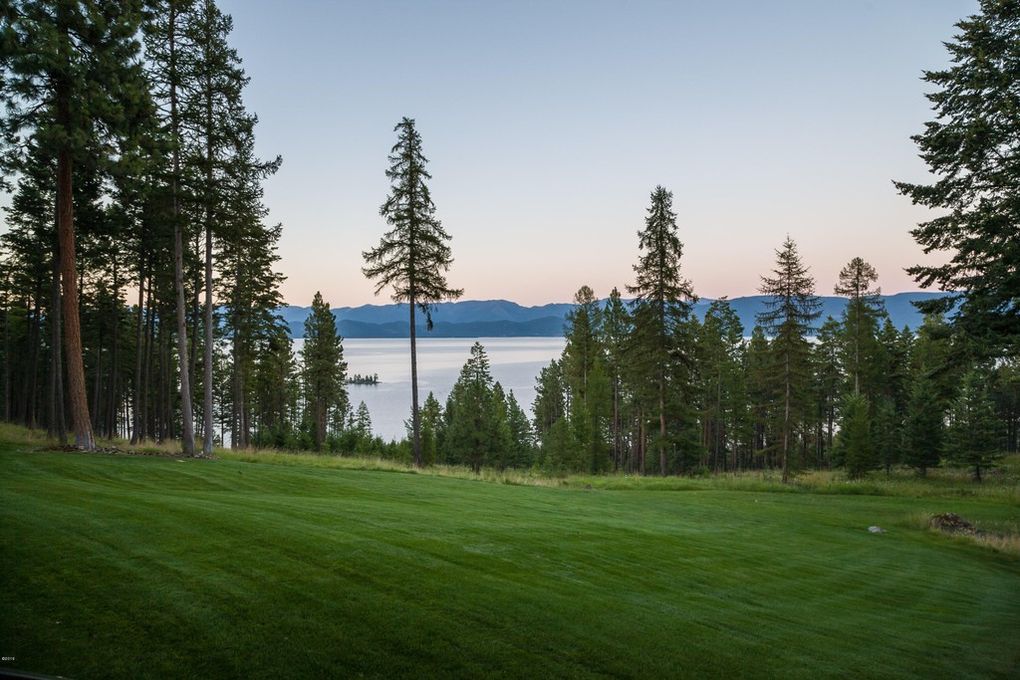 Lake House Living
I learnt quickly that what you gain in picturesque privacy, you lose in convenience, and I wasn´t initially prepared for the challenges to come my way.  From being totally cut-off with no power (which also means no water from the well), to being blocked inside our home; there were many obstacles we did not anticipate. However, as the saying goes you live, you learn and as you well know, we made it through those early days to see the other side.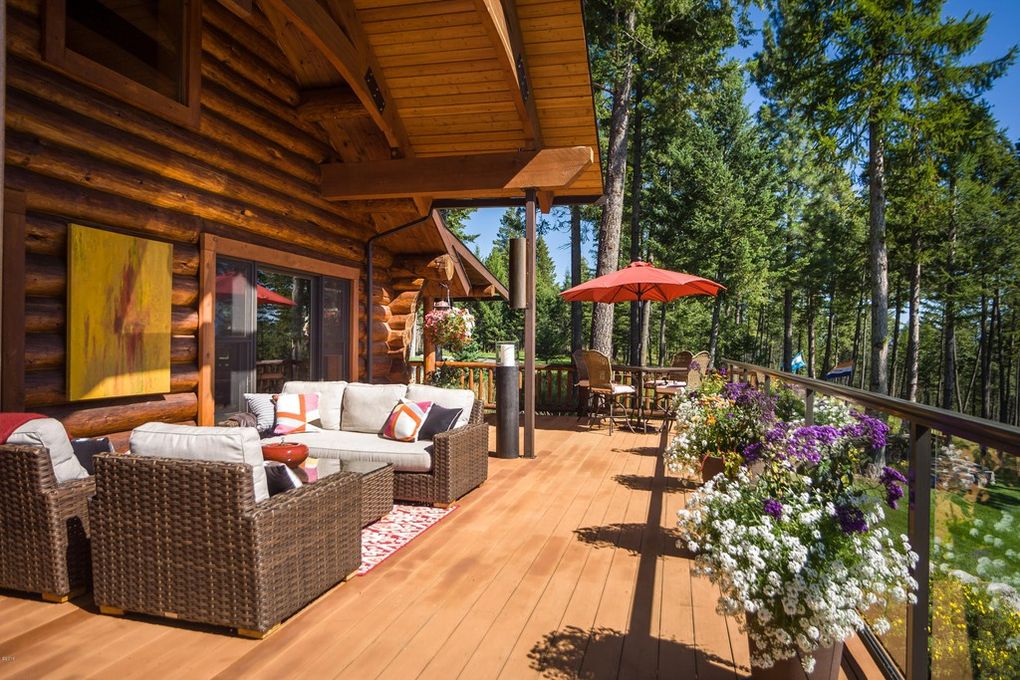 Livable Luxury
I knew I wanted to stay true to the area, so we developed our own cabin chic style, incorporating local stone and wood with more modern, glossy materials like glass and metals. In our living area, you will see a combination of glass, stone, wood and various textiles tied together with burnt orange accents. The cozy snug just around the corner, incorporates the same hues, but swaps the clean modern walls, for cozier wrap-around wood paneling; perfect for movie night.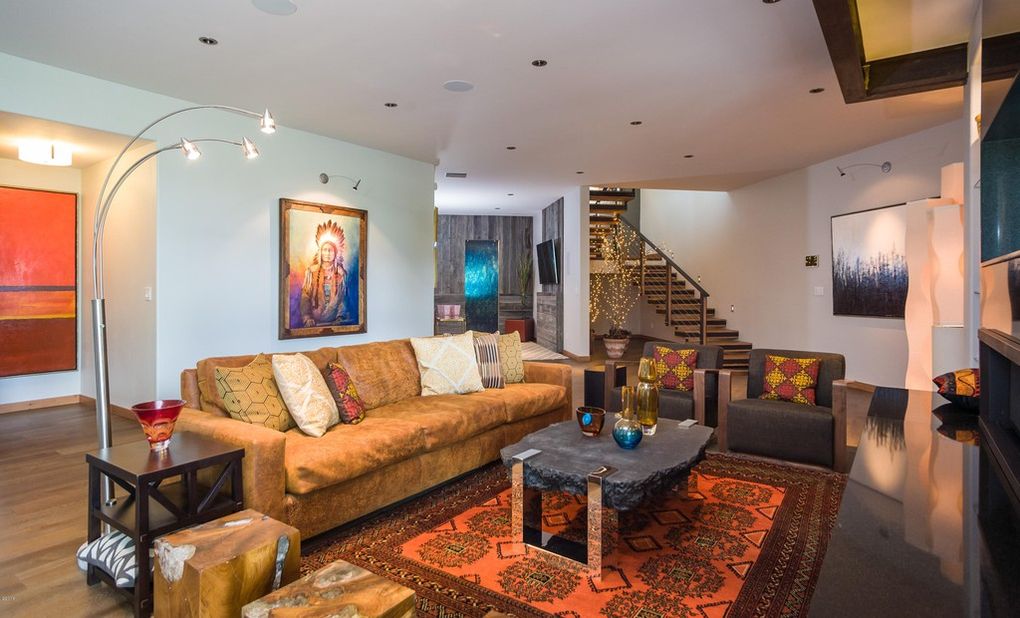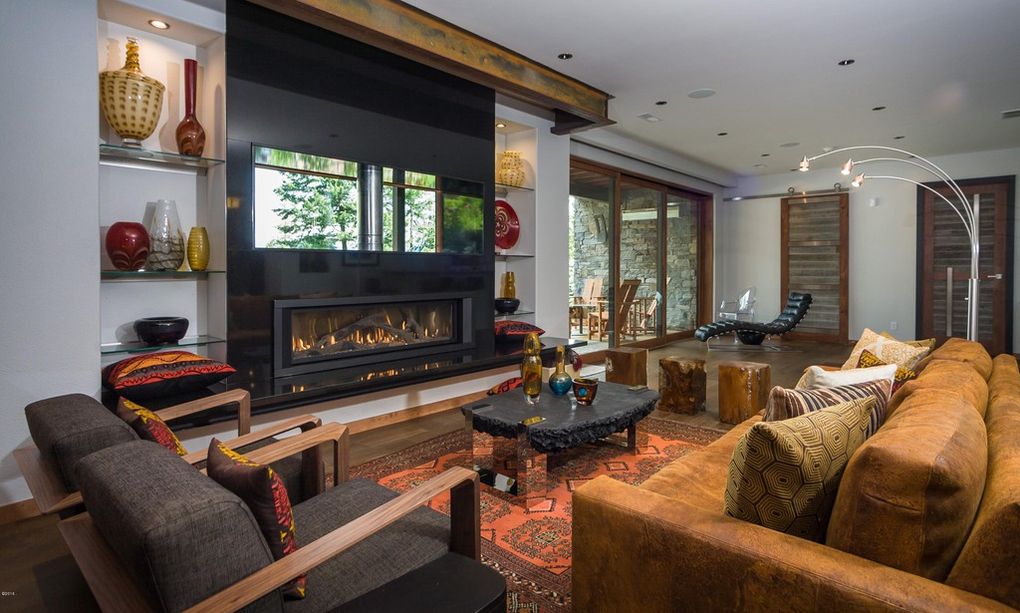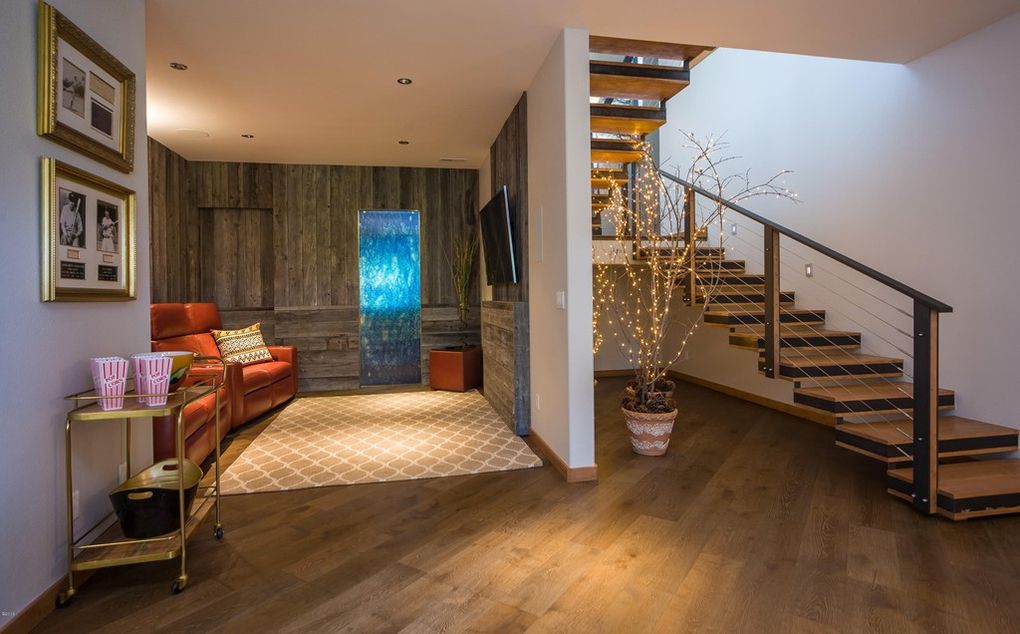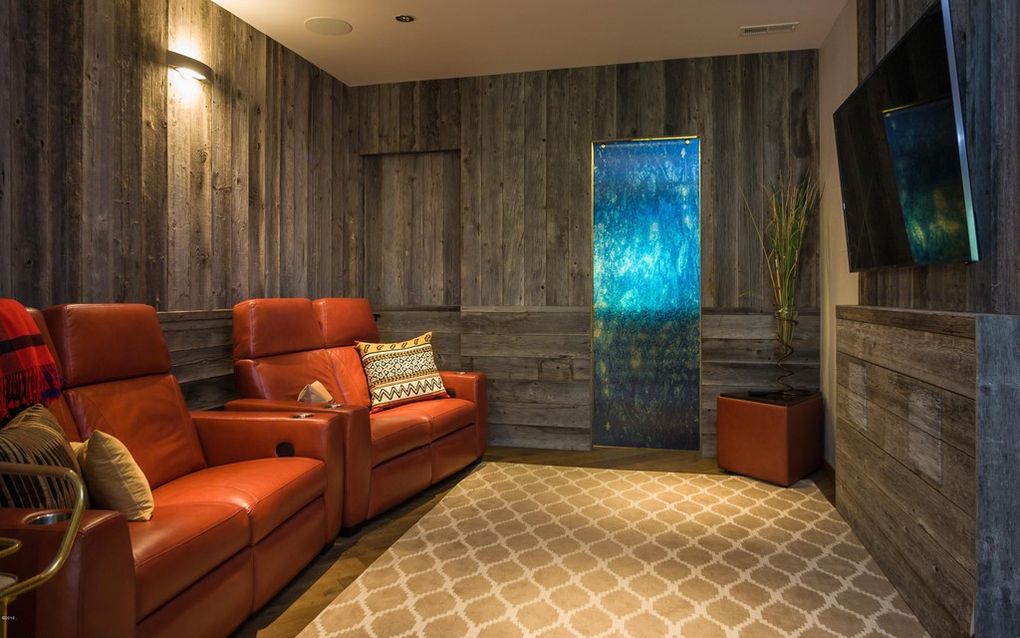 Combining Minimalism and Maximalism
When I´m styling a home, especially a home I am living in, I want it to feel organic yet artistic, modern yet diverse and fashion-forward yet established. I find combining minimalist design, with maximalist styling is a great way to inject soul and depth.  I'm obsessed with old tapestries and textiles, especially when mixed in with more modern elements. It all feels so collected over time and has a sense of story, which is something I look for and hope to achieve with my interior styling. You will notice this influence, woven throughout the house, but I really went to town in the guest house.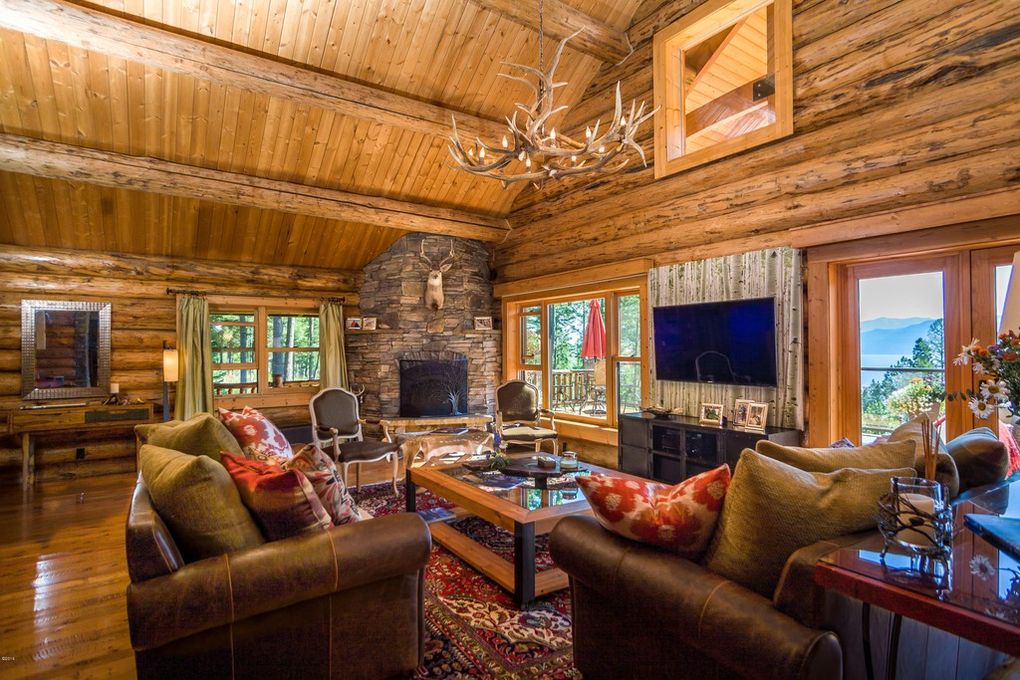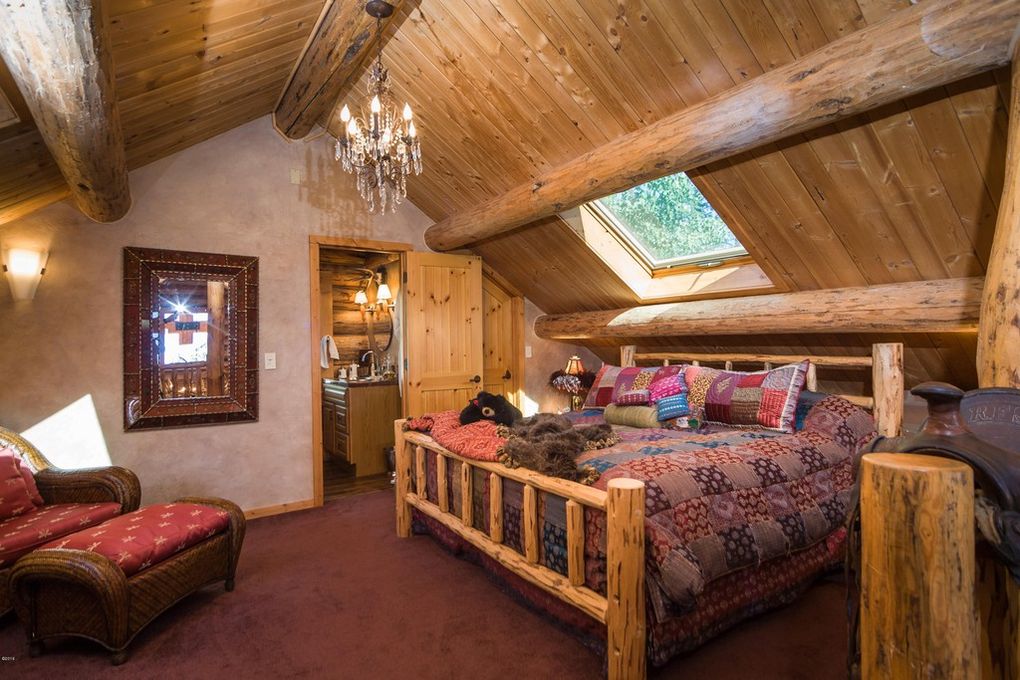 Bathroom Design
When it came to designing the bathrooms, I was thinking mountain chic combined with spa sensuality. As with most rooms in this house, the lake offered inspiration. I pulled colors and textures from outside and chose beautiful statement pieces that exude calm but are far from boring.
This is one tub with a view that I´m sure to miss when we move on…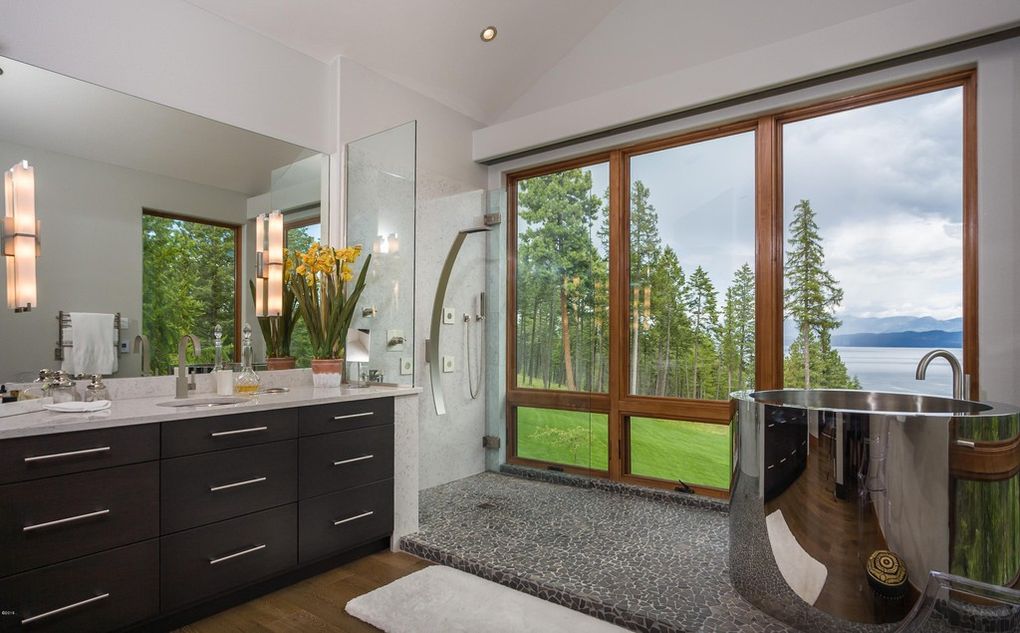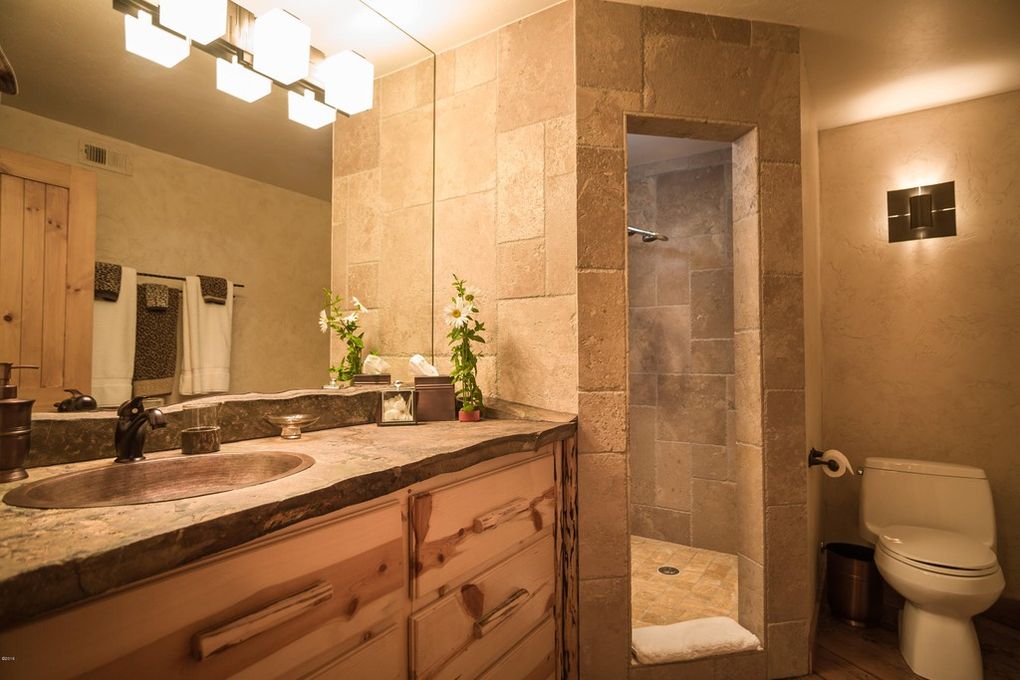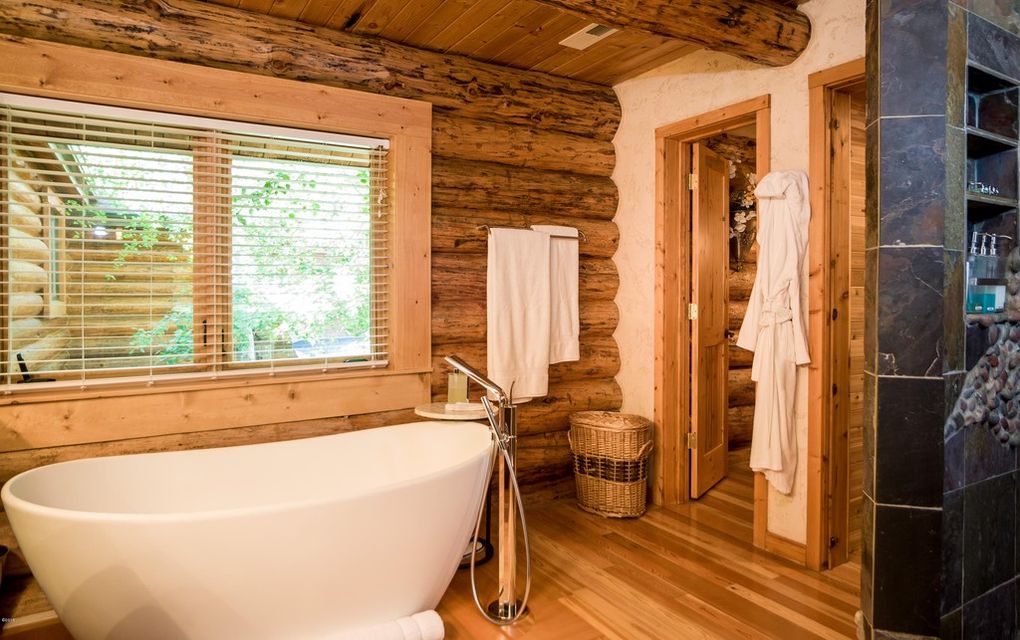 Couples Walk-In Closets
And of course, I´ve left the best until last. Follow me through to the closets. You´ll be glad to see we created his and hers areas, so there´s no bickering over closet room in this house. His closet is no fun to look at, so here is a bit of mine. It´s a space I spend a lot of time in and I often come here to think and feel inspired; it´s my #SheChateau if you will.
I have several tips for styling your closet, which I covered in a previous blog, so head over there for some of my ultimate closet hacks. Do you have a favorite place to hang out in your home?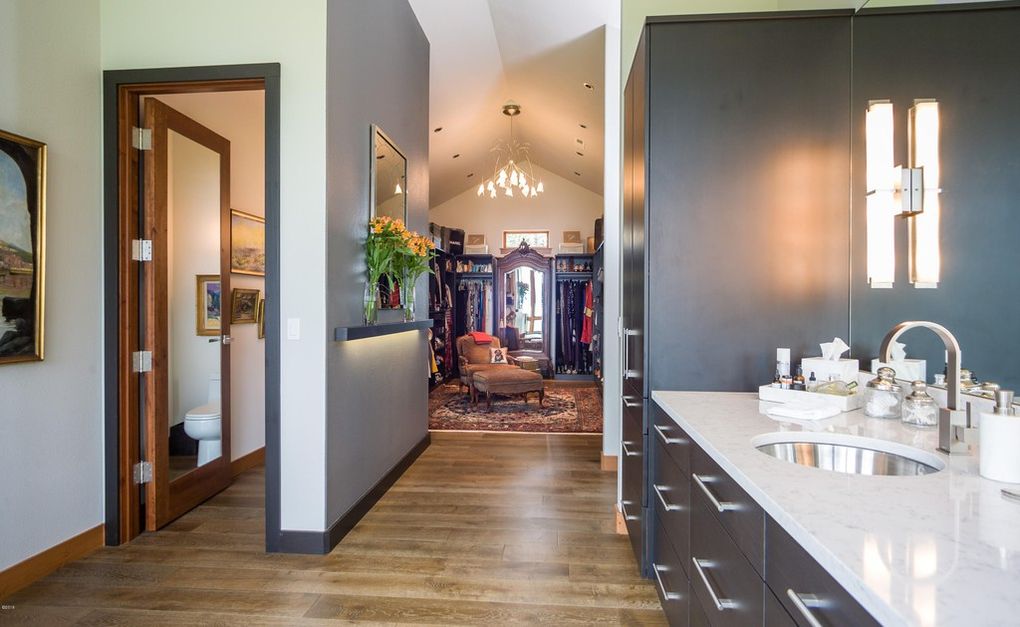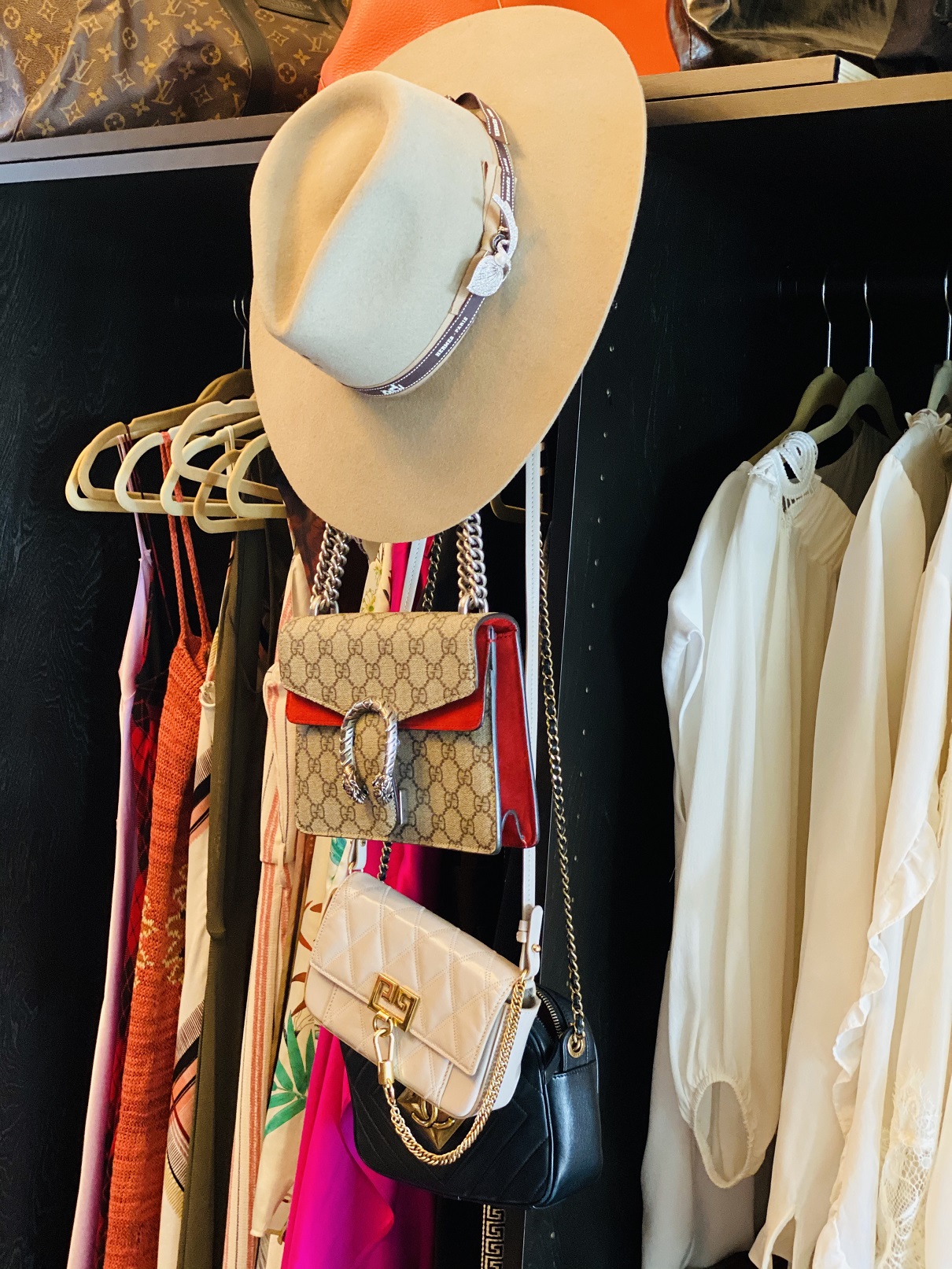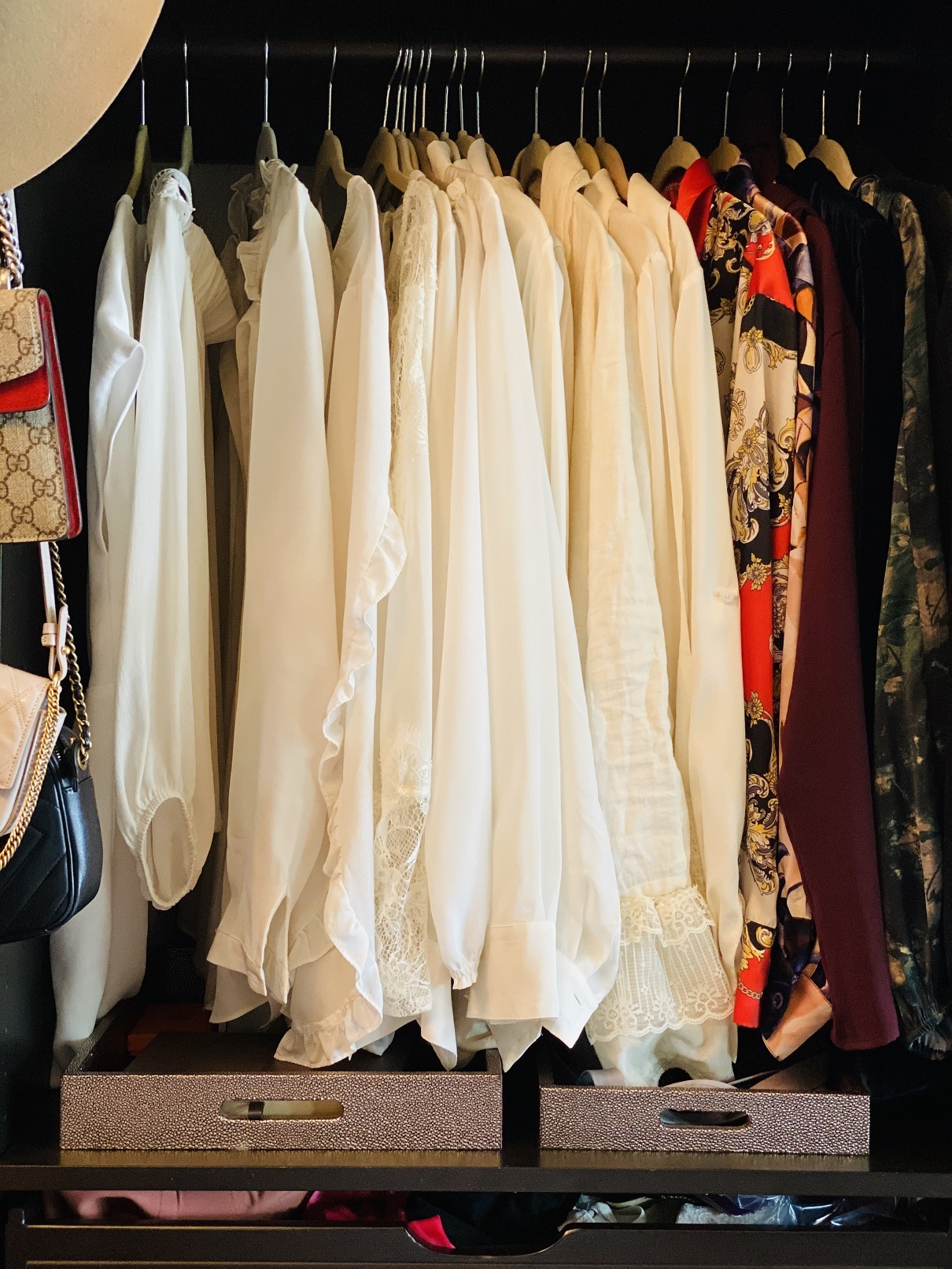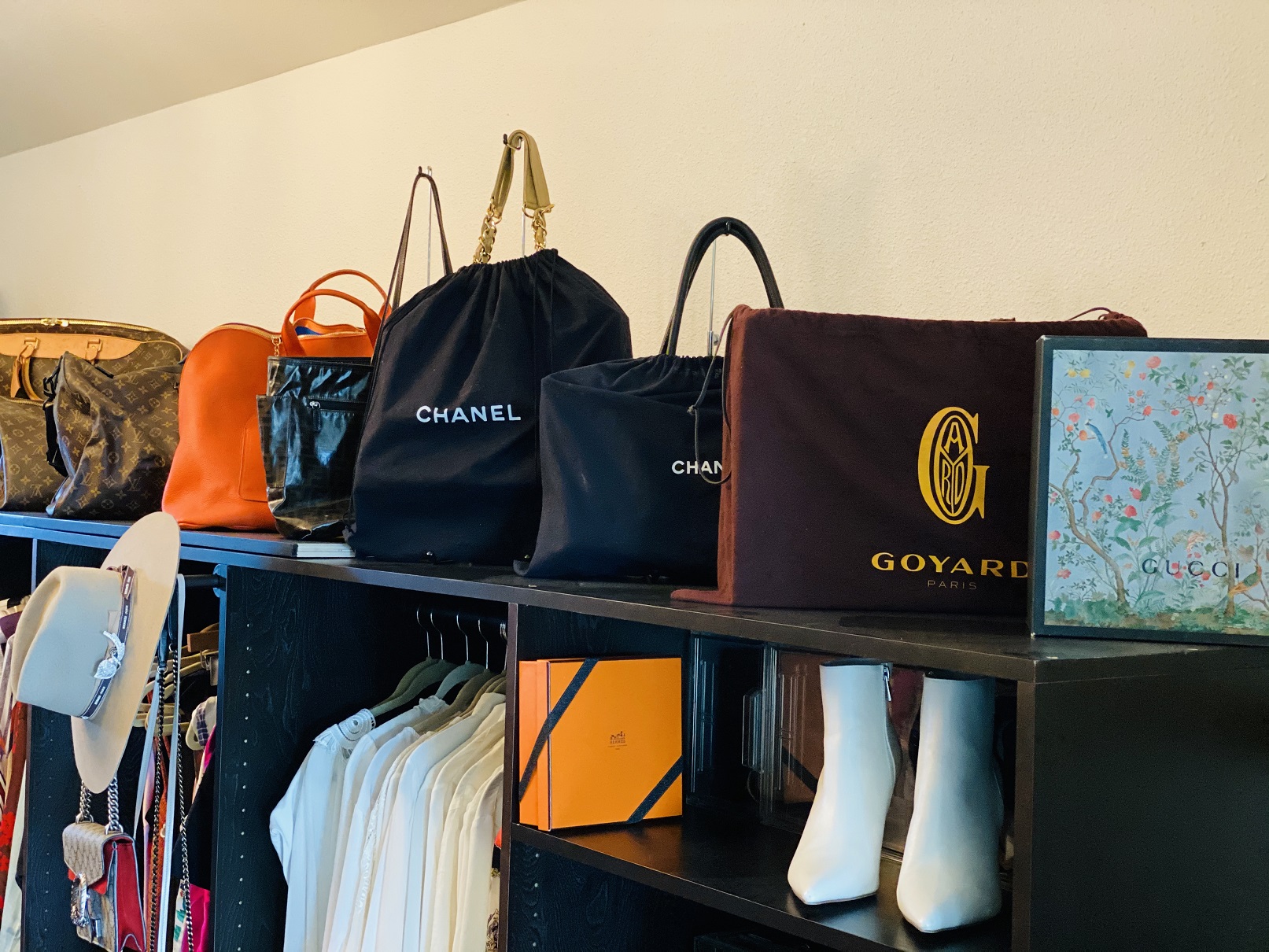 Interior Styling Tips
If you´re undergoing a renovation or just feel like refreshing your home, here are some of my favorite home styling tips.
Interior Styling Tip #1
Identify the focal point for your room and develop your style around it – we don´t want too many heroes fighting for attention.
Interior Styling Tip #2
We want to create interest, encourage the eye to wander and discover something new. We can achieve this by introducing texture and building up the layers to create depth in each space.
Interior Styling Tip #3
As you style a room, notice where the voids are, where you need height and verticality, where you need something to grab attention and where you might want to retain negative space.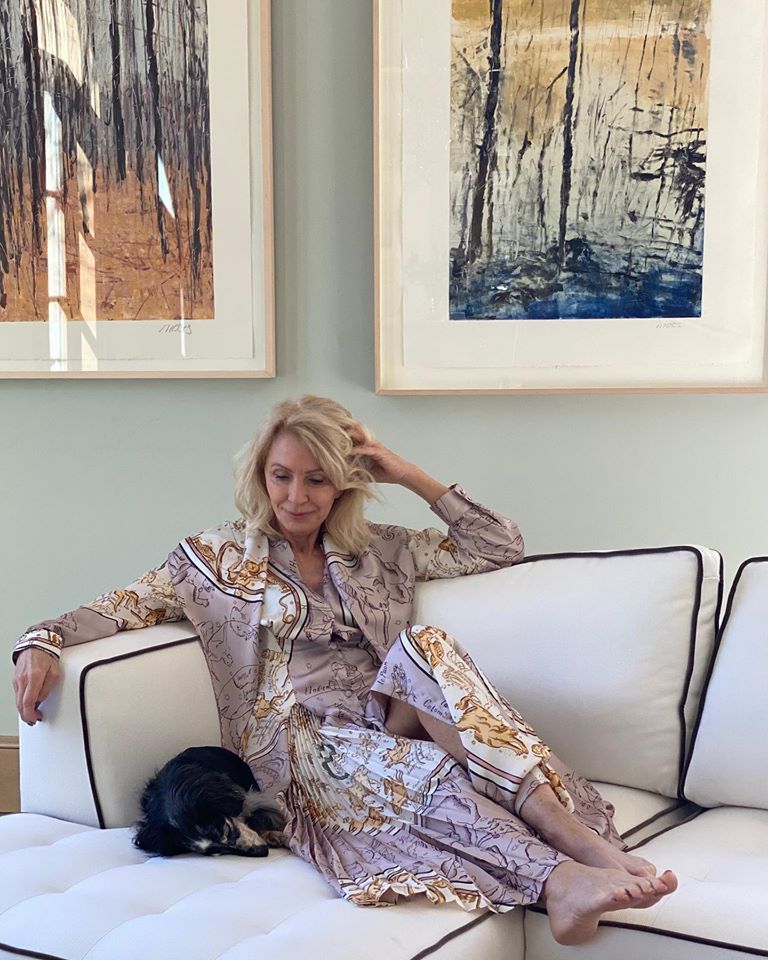 Home Styling Tip #4
Consider scale and the variety of shapes you are using, taking note to offset something soft with more angular, weighted pieces.
Home Styling Tip #5
Furniture is an art form and a few key pieces will really inject life and creativity into your home. Focus on quality over quantity.
Home Styling Tip #6
Aim for livable luxury, rather than show home perfection; it´s much more, well livable, and you´ll quickly feel at home in the space.
Montana Lake House Home Tour
Thanks for joining me today at home in Montana. It´s been great to show you around and I´ve really enjoyed having you here with me. Let´s do it again soon.
Until the next catch up, we can stay connected on Instagram and you might want to check out…
Over Fifties Fashion, Lifestyle, Travel & Wellness