With the transition of Fall in the air I have switched my closet over from Spring/Summer to Fall/Winter last week with the help of our Fall Fashion Guide. I know trends can be touchy but it is my opinion that the trends that float in and out of Fashion every year are here to inspire us to look at what is already available and create new looks through fresh eyes. Here are some of the treasures that I found in my closet that I plan on carrying over to the new season. What will you be wearing?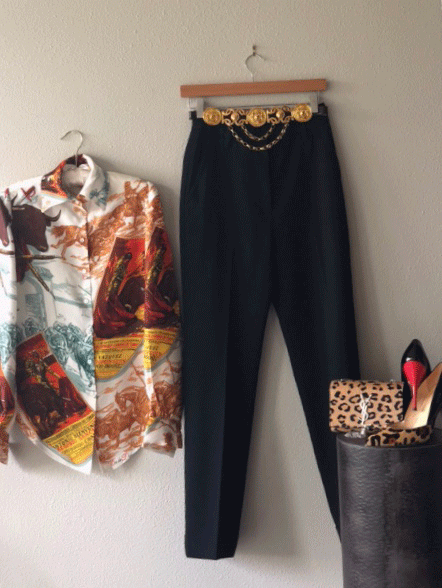 Print blouse. High rise Marc Jacob wool slacks. Chain belt. Leopard print shoes and bag.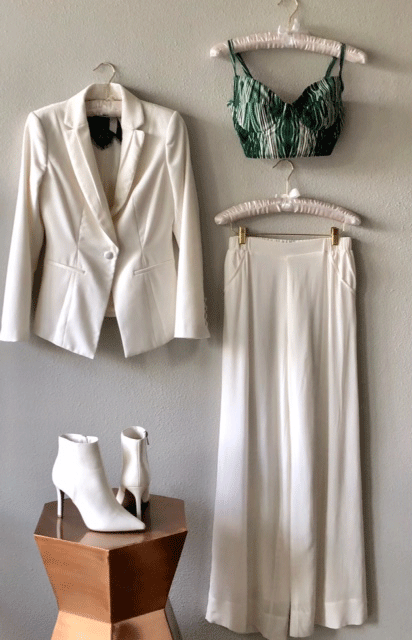 White House Black Market Tuxedo Jacket. Silk Palazzo Pants. Animal Print crop top. Again the white Booties.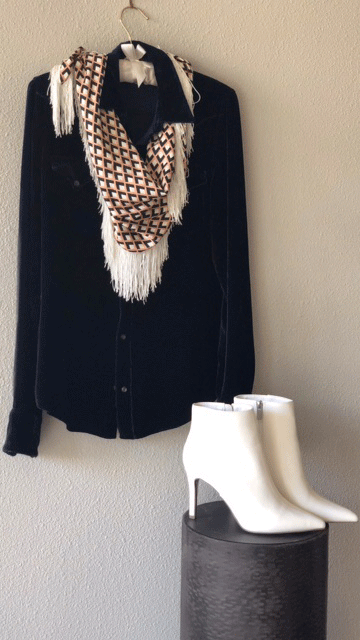 Blue velvet yoked cowboy shirt. Fringed  scarf. White Booties.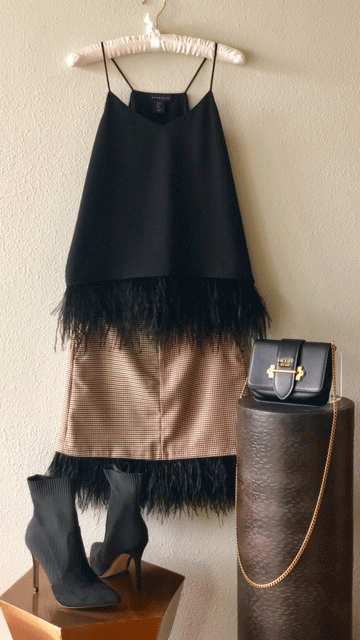 Silk Cami with ostrich feathers. Zara plaid skirt I lengthened with ostrich feathers. Black sock Booties. Prada bag.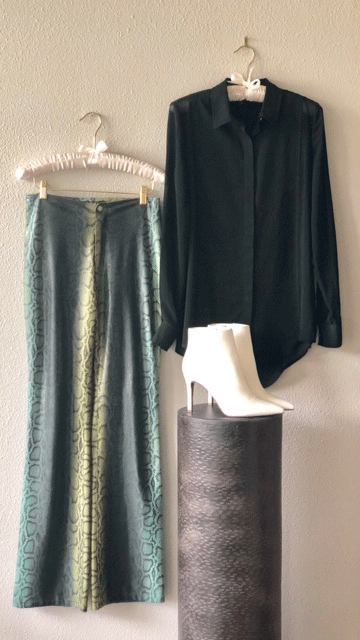 Animal print bell bottom pants purchased at least 18 years ago at Intermix. Black silk blouse. White boots.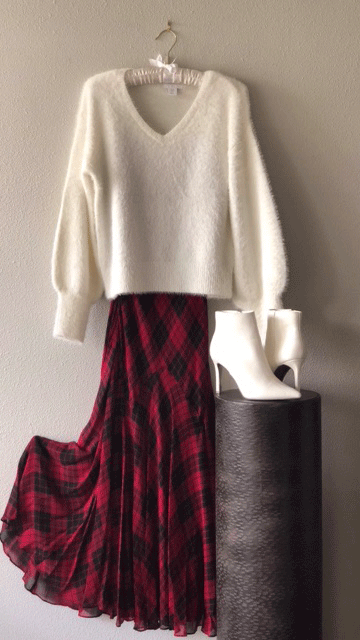 Oversized white sweater. Ralph Lauren plaid silk dress. White Booties.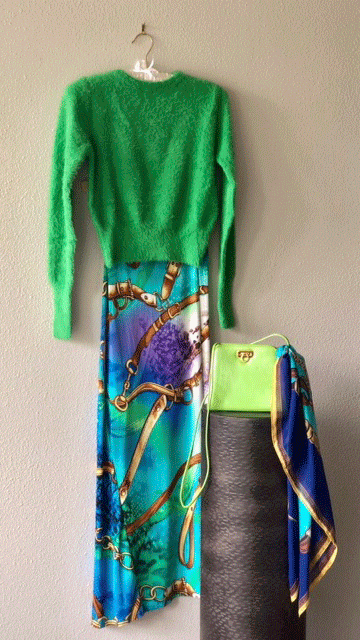 Equestrian print jersey dress. Green sweater. Of the moment neon bag. I have matching high heel sandals too! Now I know why I kept that set 🙀.
It was fun to get creative and it didn't cost me a dime! What's in your Closet?