Spring is in the air and I thought now would be the perfect time to share my spring travel edit with Alice and Olivia. You know very well how I love to put together travel-ready capsule wardrobes. So today I'm going to show you how to pack a transitional spring travel wardrobe from cold to warmer weather.
I started with a reversible kimono and paired it with black leggings and cami. For shoes, I chose these feminine combat style boots from Naturalizer. They are so comfortable and added a chic edge to this look.
Take a look at the reverse side of this kimono in the parting shot, the print is simply gorgeous!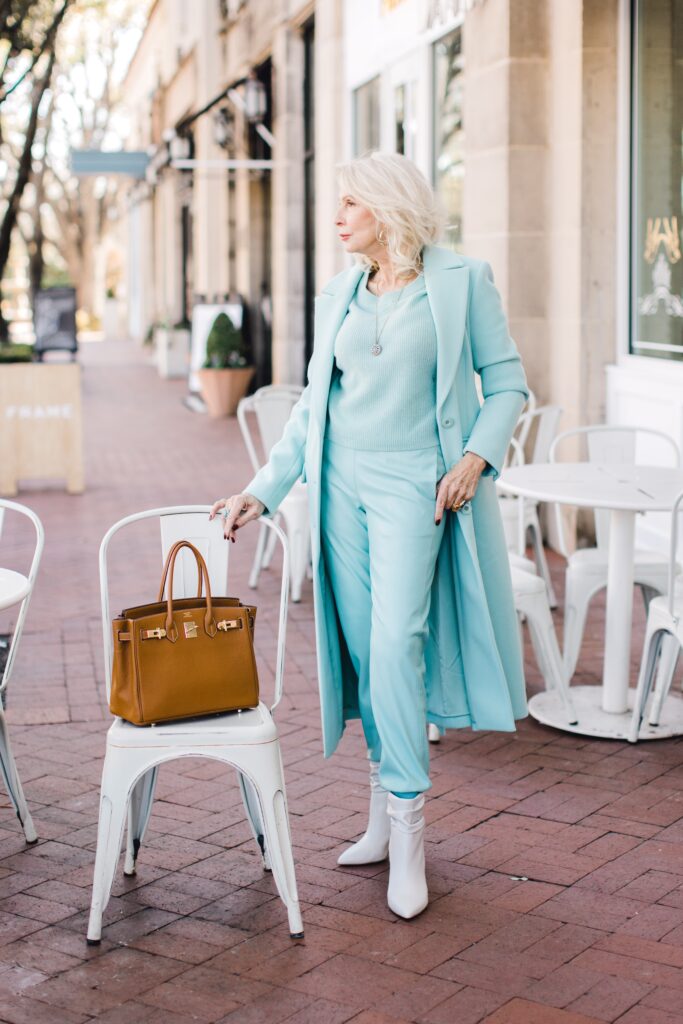 Can this gorgeous seafoam color be a neutral? I certainly think so. This is the basis for my capsule wardrobe that will take you from a colder climate to balmy breezes. Not only that, this fantastic overcoat will stay in your closet forever. The vegan leather joggers are comfortable and on-trend and a cashmere sweater is a must-have for all seasons.
Wondering which leather is best between faux leather and vegan leather? Take a look at this post where I go in-depth about the two different types of leather and which is the better alternative.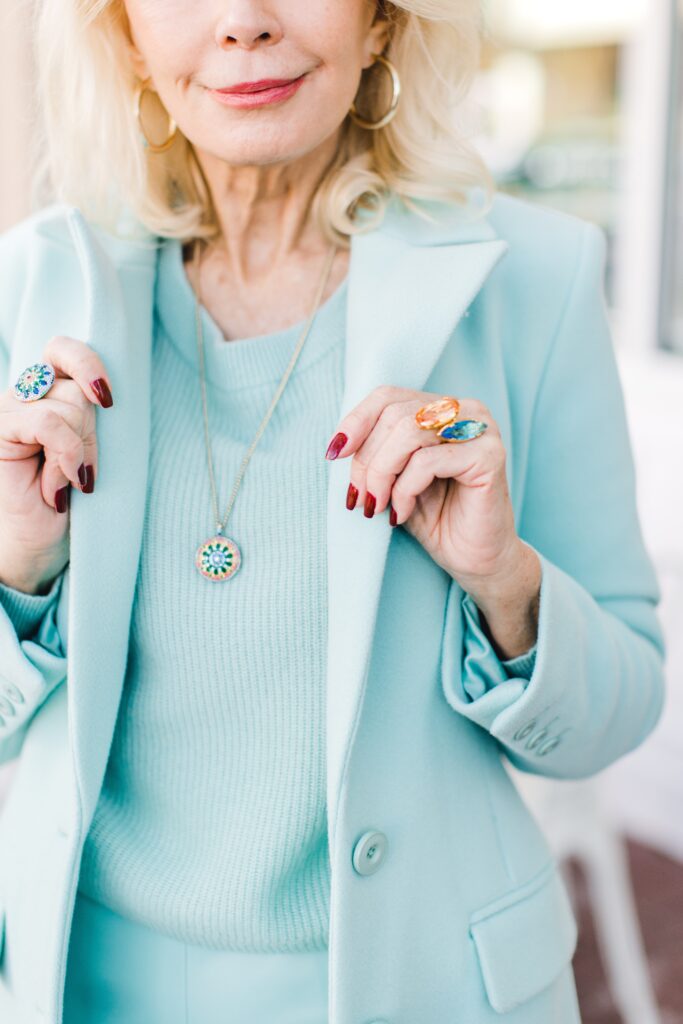 Accessories make the look and are so easy to pack! Here are some of my favorites from Pharaoun cocktail rings. The quality and craftsmanship is a testament to this fantastic brand and the price point will keep you coming back for more. From stackable rings to this mandala collection, I just can't recommend them enough!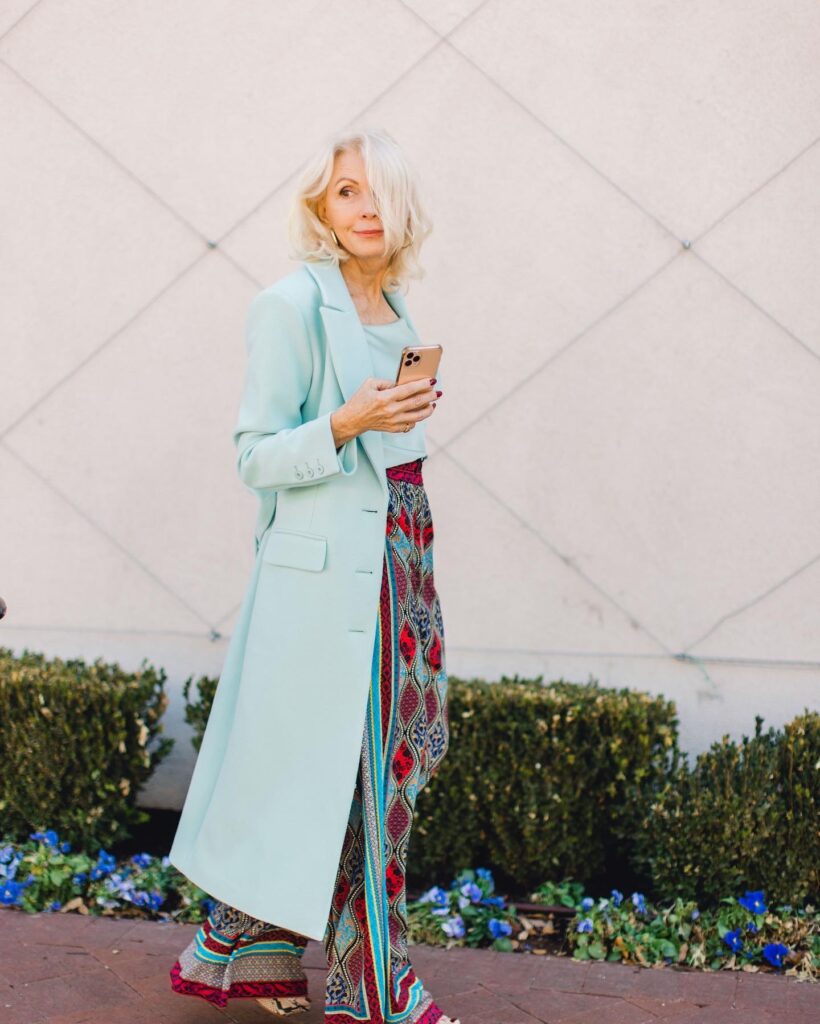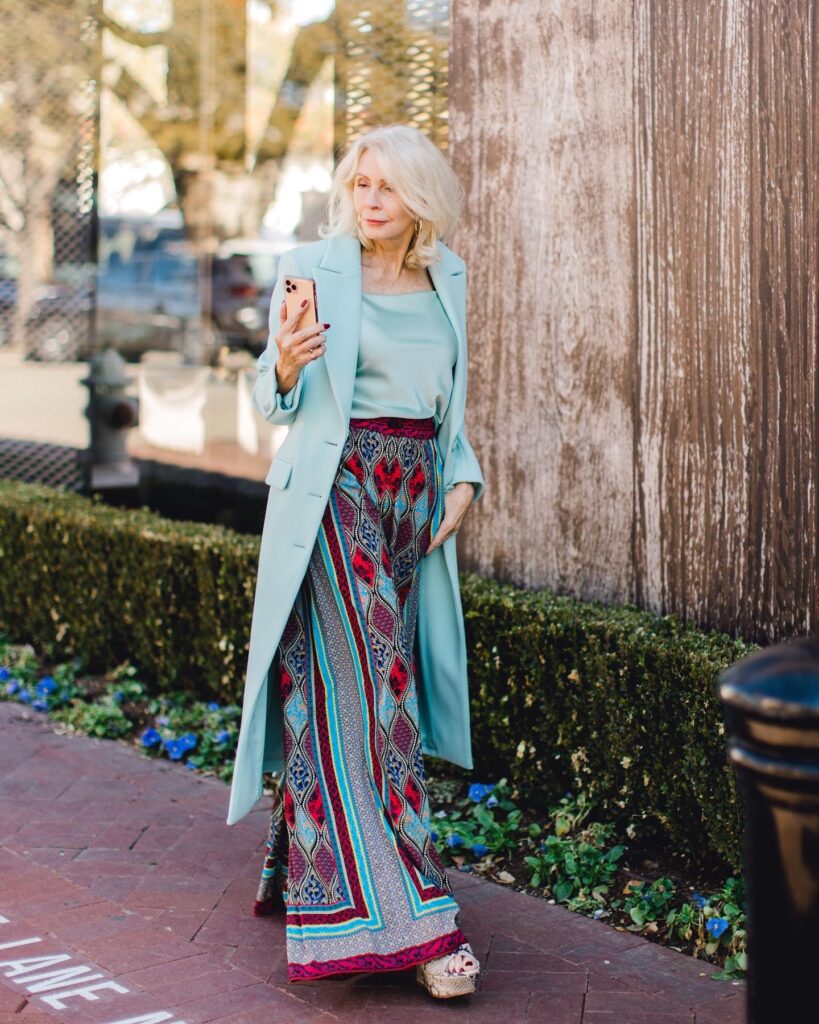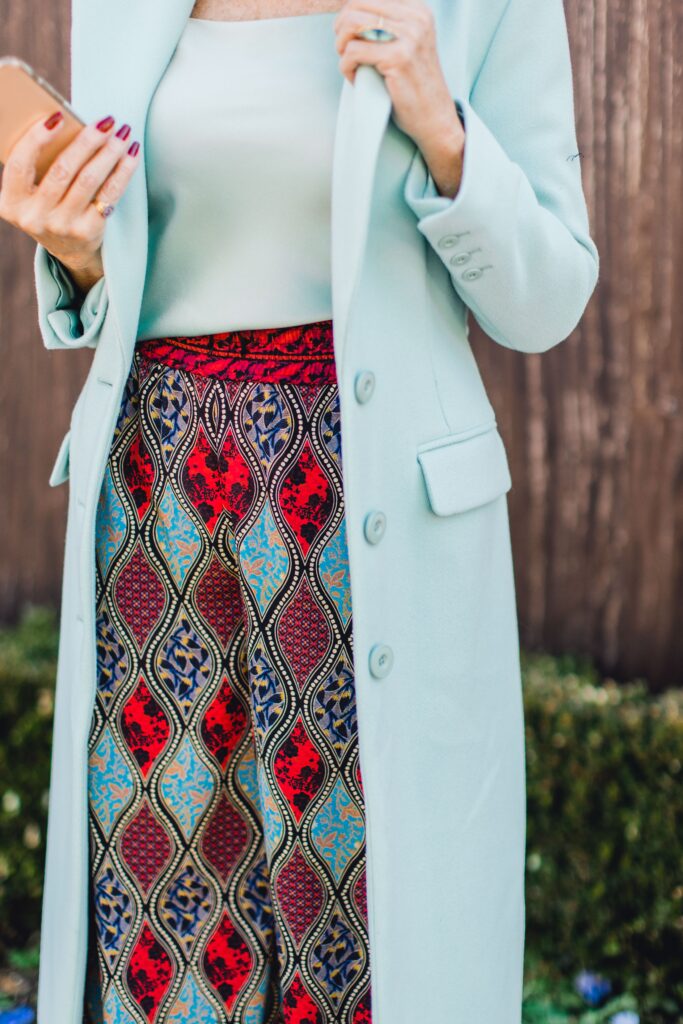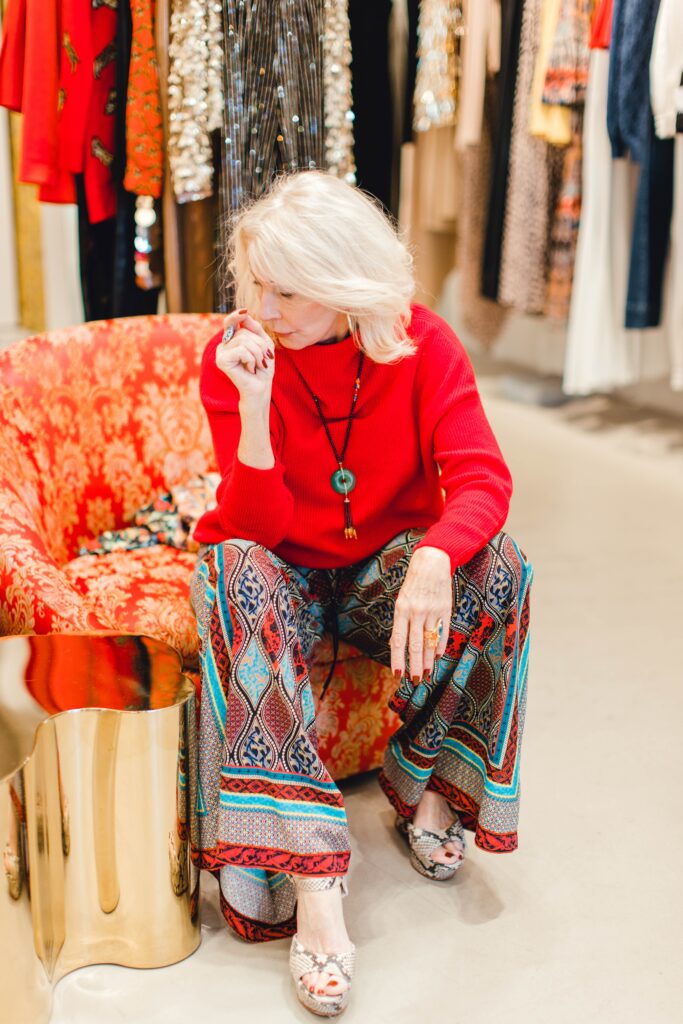 Combining this print with red takes it to another level! It always gets cold somewhere and this cashmere sweater does the trick. Keep it casual in this striking combination.
Notice how the necklace is a nod to the print. Always keep your eye out in random places for statement accessories like this.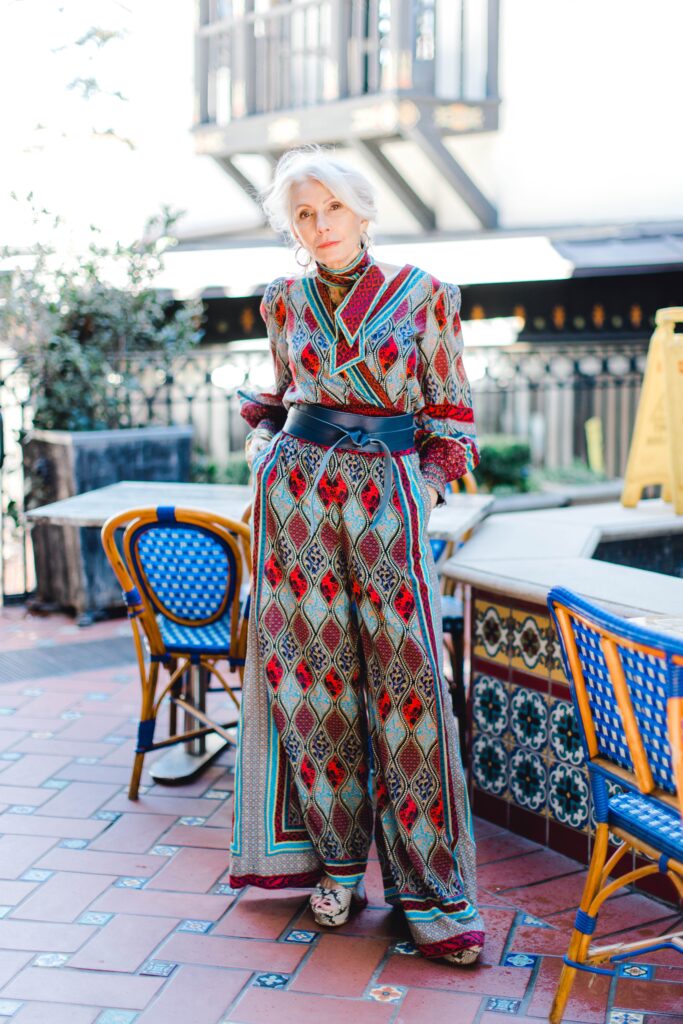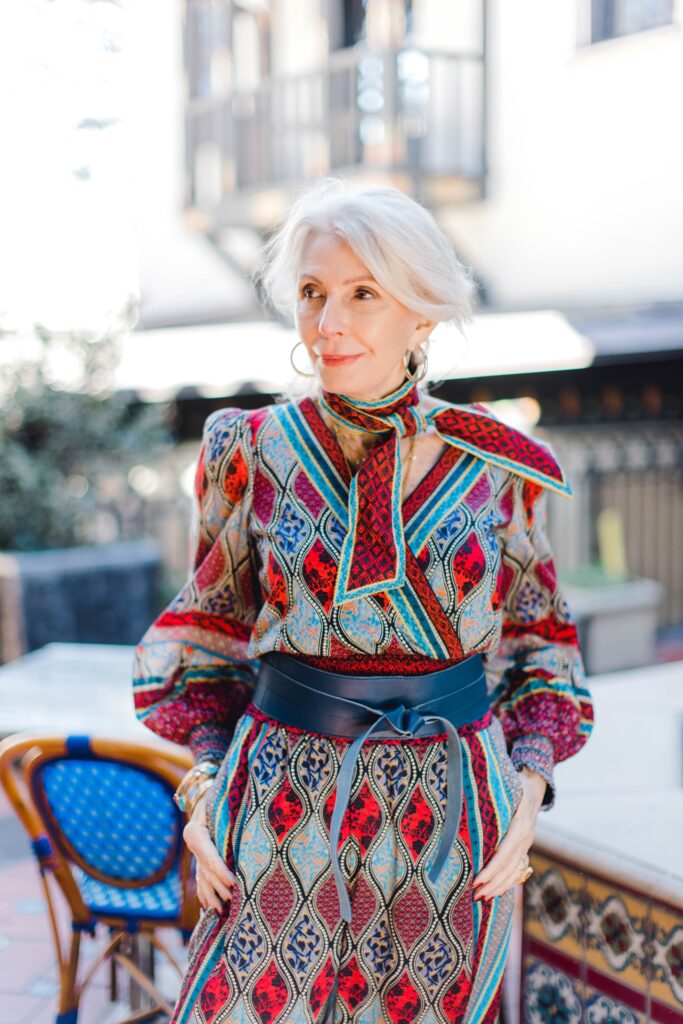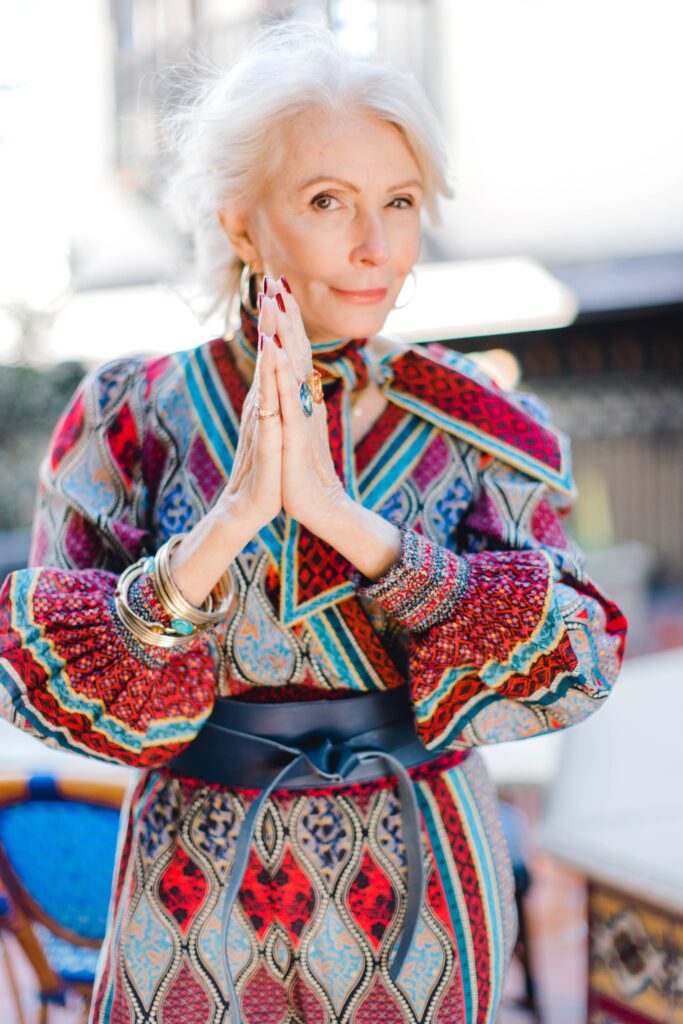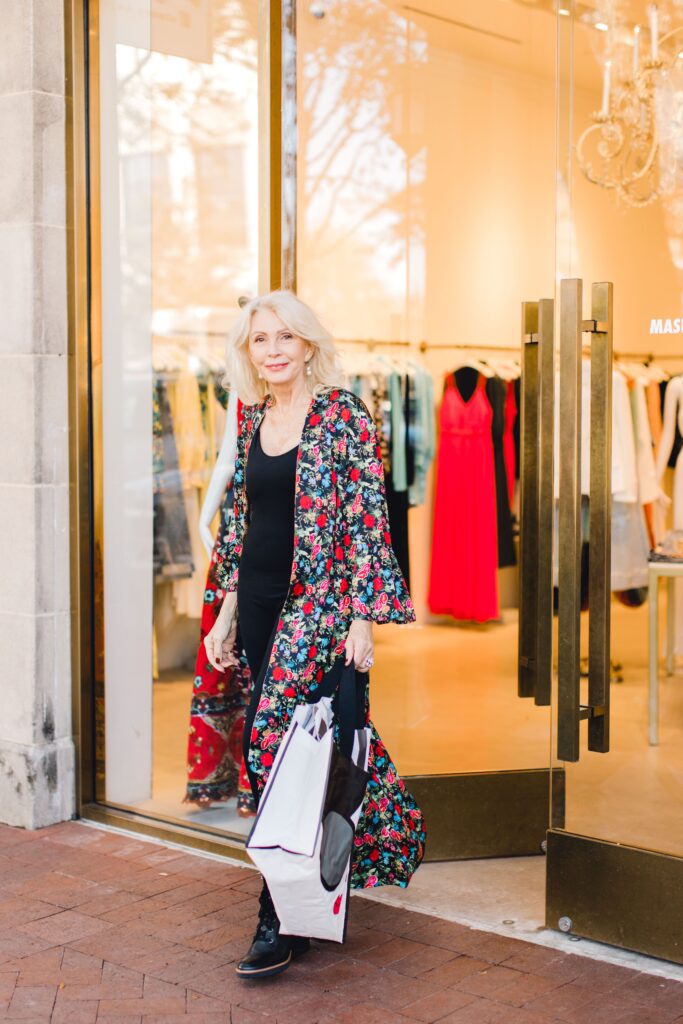 Happy travels! I know these looks will serve you well whether you are traveling or on the go around town.
As always,