Engagement Gifts
Gifting newly engaged couples is a wonderful way to show your love and support during this milestone in their life. While traditional gifts are always appreciated, introducing unique out-of-the-box gift ideas can add an extra touch of thoughtfulness and creativity to your gesture. You can send them an adventurous activity, or a personalized keepsake, such as a custom portrait or a monogrammed item. Or even a delectable treat like the personalized champagne bottle cookies from Empire Cake. Either way, your gift will be a cherished memory that the couple will treasure for years to come. Think beyond the expected and make your gift stand out! That way you can truly celebrate the joy and excitement of the couple's engagement.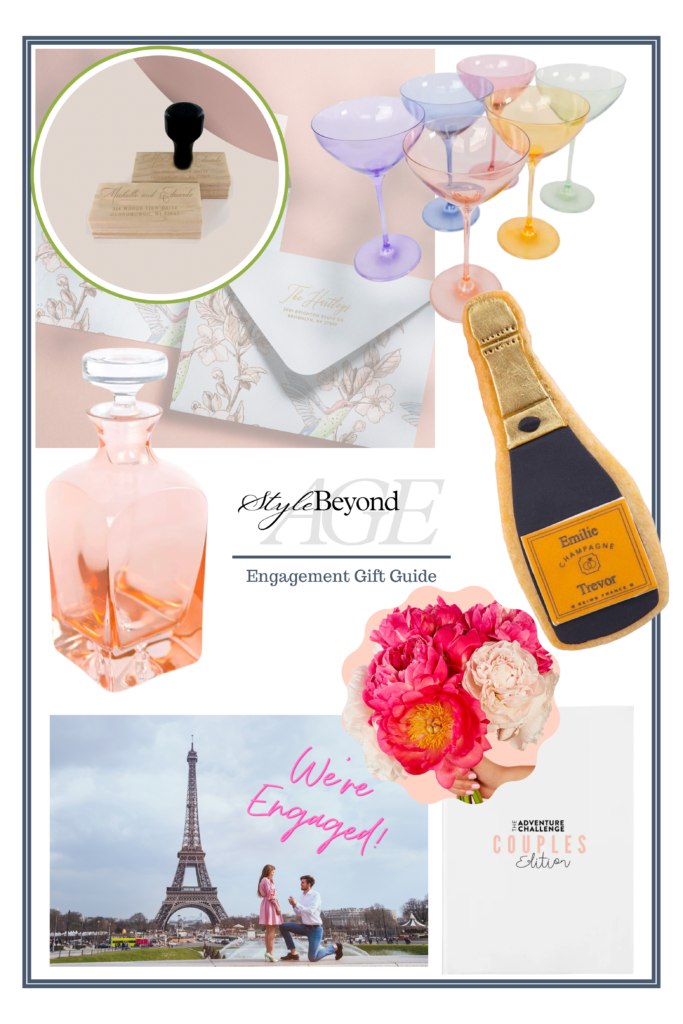 Instead of going for the traditional home decor gift, consider these unique engagement gift ideas
Bridal Shower Gifts
The bridal shower is a special occasion dedicated to spoiling the bride and celebrating her upcoming wedding. It's the perfect opportunity to shower her with unique and luxurious gifts that she may not think to buy for herself.
One fabulous idea is to gift the bride-to-be with wedding-inspired intimates, such as a beautiful white or cream nightie and matching robe, along with some fluffy slippers to wear on the day of her wedding. Adding a touch of personalization, a jewelry box with her new initials is a thoughtful keepsake, where she can store her beautiful jewelry for years to come. Another practical and delightful gift idea is a fun tote, perfect for her upcoming honeymoon. Finally, traditional kitchenware is always a hit, as it sets the couple up for their new life together. These special and meaningful gifts will surely make the bride-to-be feel loved and cherished as she prepares for her wedding day.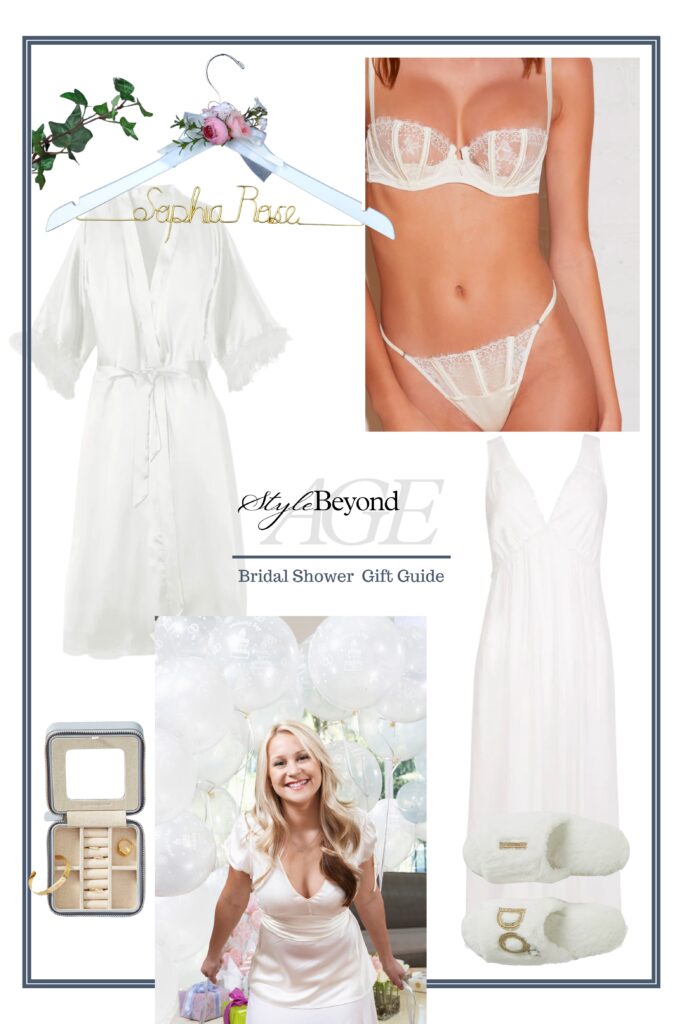 Make the bride-to-be feel special with these thoughtful bridal shower gift ideas
A custom bridal hanger is a perfect example of a thoughtful gift that the bride-to-be will love and treasure. This specific hanger can be personalized with her name, as well as the wedding date or other special message in a beautiful and elegant way. It adds a special touch to the wedding photos and keeps the bride's dress looking neat and organized before the ceremony. Whether it is given as a bridal shower gift or as a surprise on the day of the wedding, a custom hanger like this is sure to be cherished by the bride for years to come. It is an ideal way to add a personal touch and make the bride feel special on her big day.
When it comes to finding the perfect, luxurious gift for our bride-to-be, look no further than the specialty website Over the Moon. This exclusive site is dedicated to providing beautiful intimates and lingerie specifically designed for this special occasion. When selecting a gift from this site, it's important to choose items that are made with high-quality fabrics, such as gorgeous cotton or creamy silk. These luxurious materials not only feel amazing against the skin but also add a touch of elegance to the overall gift. Whether it's a stunning silk nightgown, a delicate lace bralette, or a set of silky pajamas, these beautiful intimates will make the bride-to-be feel pampered and celebrated. By gifting her with something from "Over the Moon," you're ensuring that she receives a truly special and thoughtful gift, one that perfectly matches the significance of the occasion. Pictured: Frankie Lace Boned Balconette Bra, Women's Mulberry White Silk Luxe Long Robe with Feathers, and Anna Cotton V-Neck Nightdress all from Over the Moon.
A personalized jewelry box is a perfect thoughtful gift for the bride-to-be, especially with her new initials. This is a gift that she will cherish for a lifetime. With beautiful monogramming, the recipient will feel extra special and appreciated. This jewelry box also provides a safe home for valuable pieces and is a great addition to any decor with its classic and timeless design. We love that Mark & Grahm have so many to choose from. I personally love this travel case that she can take on her honeymoon with her!
Wedding Gifts
Make their big day even more memorable with these unique wedding gift ideas
When it comes to newlyweds, the most memorable and cherished gifts are the ones that go beyond the traditional registry. Think outside the box and consider going over the top with special gifts that will create lasting memories. A romantic getaway is a perfect out-of-the-box idea. This offers the couple a chance to relax and celebrate their new journey together. Alternatively, gifting cash specifically for their honeymoon allows them to tailor their own experience and create unforgettable moments. Try travel experiences. Such as a hot air balloon ride or a cooking class in a destination they've always dreamed of visiting. Provide unique opportunities for the couple to bond and create lifelong memories. These thoughtful and non-traditional gifts can showcase your generosity. Plus, it demonstrates your commitment to helping the newlyweds start their marriage on an exceptional note.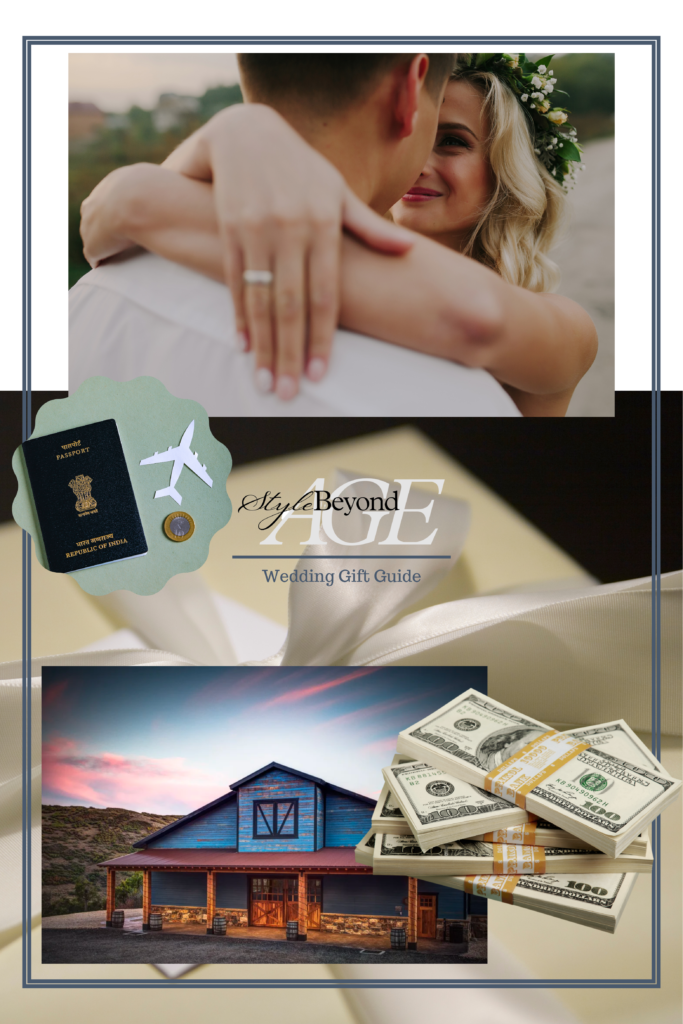 Finding the perfect gift for couples can be a challenge, but the key is to think outside the box. From engagement gifts to bridal shower presents, and all the way to wedding gifts, choosing unique gift ideas that are personalized will make your gift truly memorable. Consider the couple's interests, style, and needs when selecting a gift, and go the extra mile to add a personal touch. This wedding season, make your gift stand out and choose a thoughtful and one-of-a-kind present that they can treasure for years to come. Show them how much you care by gifting something truly special and tailored just for them.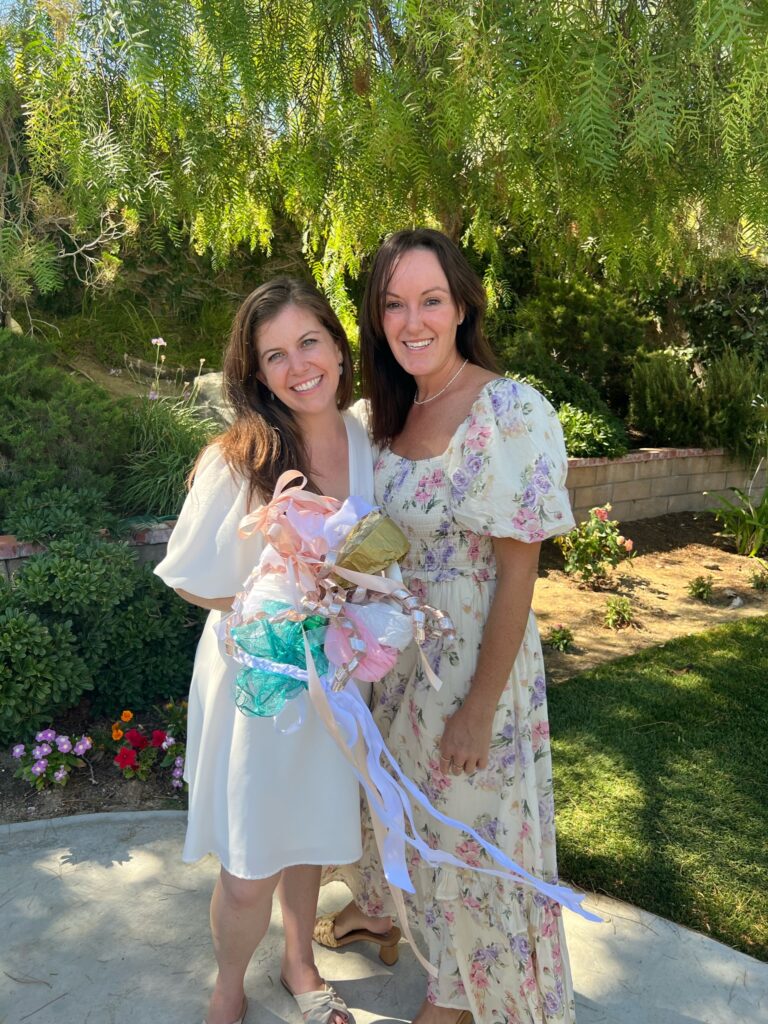 For more unique gift ideas, check out our blog here!