Our recent trip to Sedona, Arizona was nothing short of amazing. My mom and I were driving to Taos, New Mexico where my mom was staying for the summer, and decided to stop in Sedona for a few days. We stayed at the Enchantment Resort for the first leg of our trip and it was absolutely breathtaking. This resort allowed us to experience all the beauty that Sedona had to offer right on the property. Many of the Sedona Vortexes were just a few steps away! We didn't even need to leave the property to catch a glimpse of their magnificence. Read on below for more of our unforgettable Sedona adventure!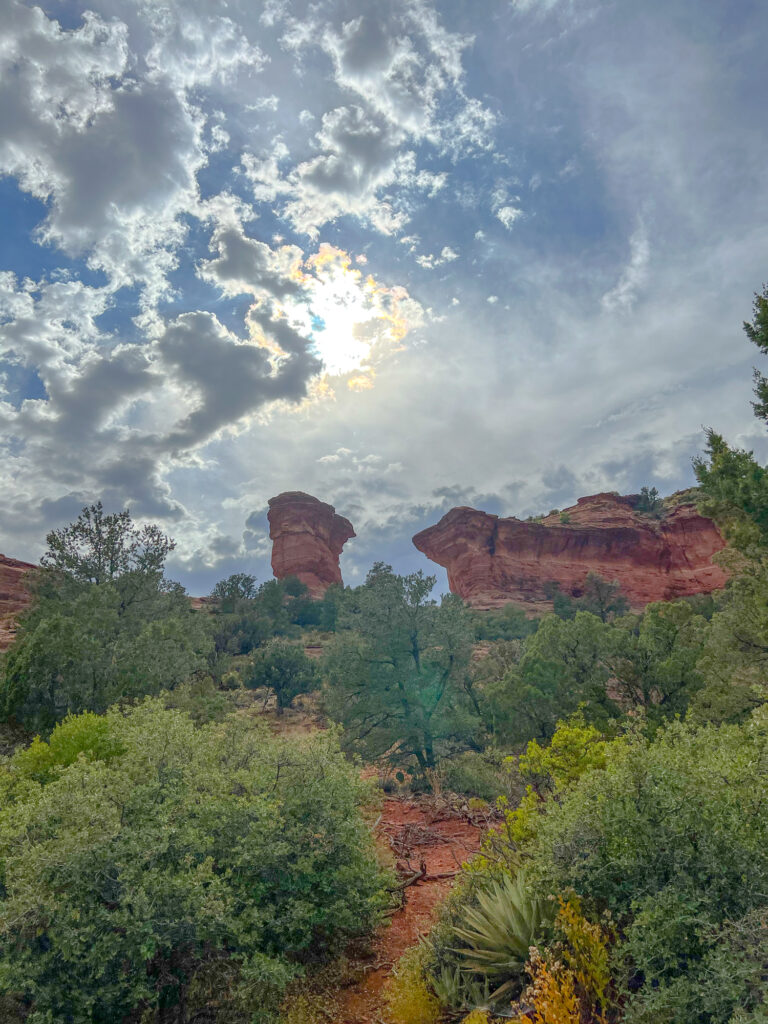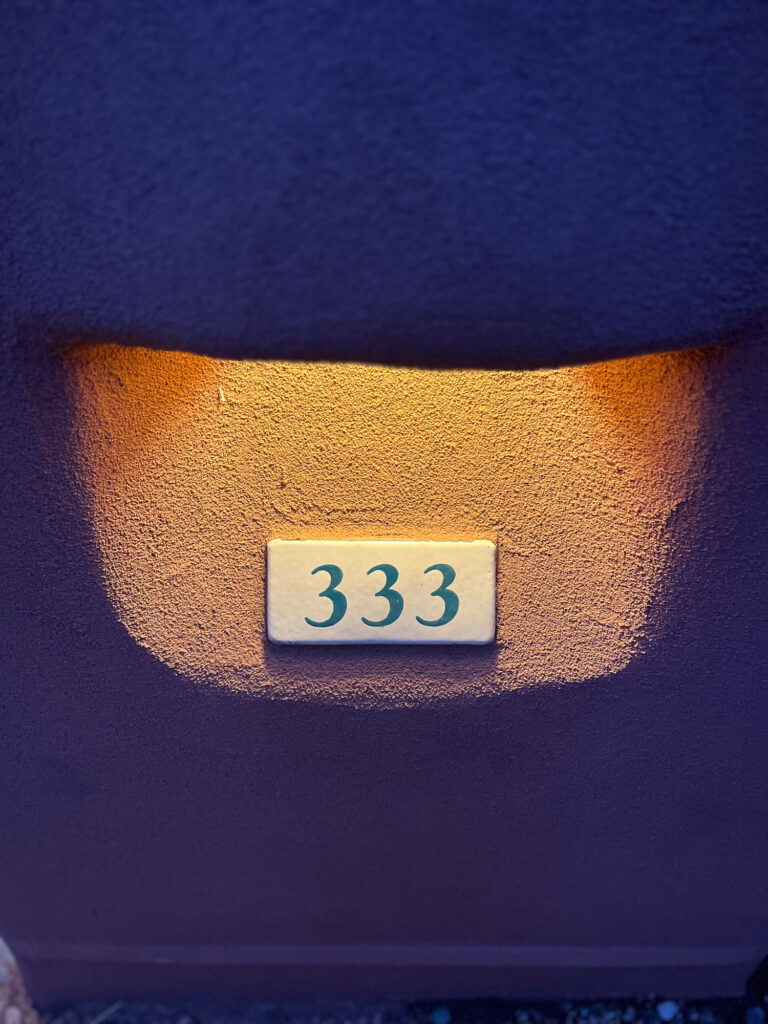 The Enchantment Resort
During our stay at the Enchantment Resort, we were able to hike to the Kachina Woman. This is a vortex that holds a special place in Sedona's folklore. The Kachina Woman is said to be the spirit of a Native American maiden who was sacrificed atop Cathedral Rock to bring rain to the parched land.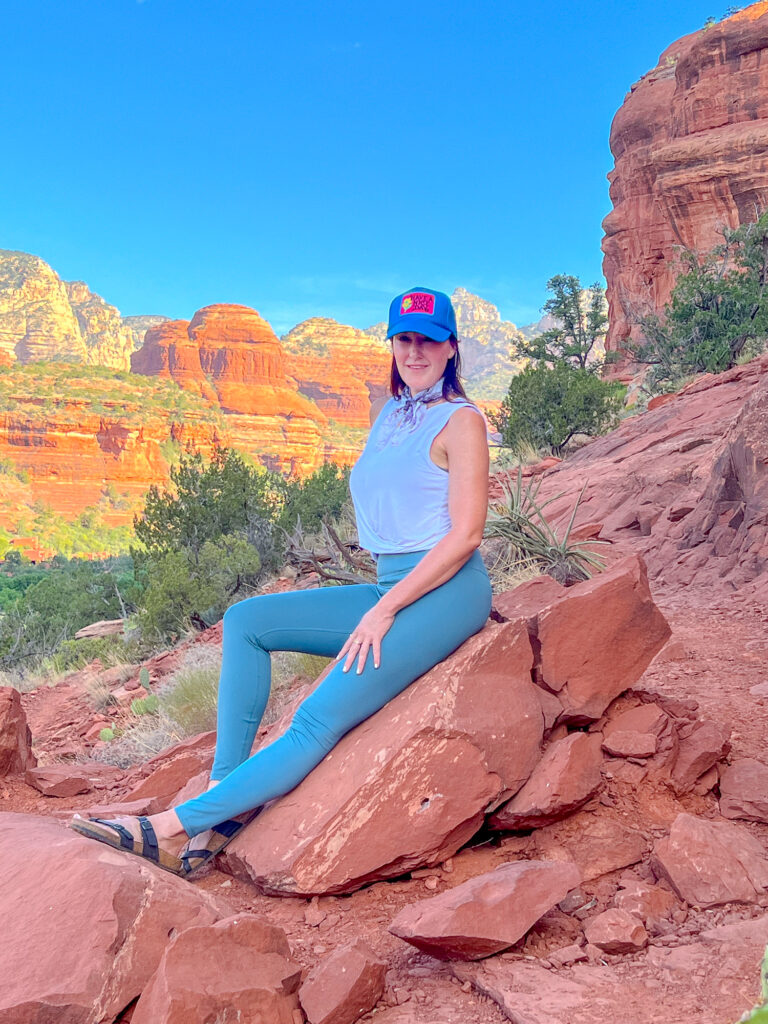 Mii Amo Spa
We were also able to explore the Mii Amo spa, making us feel rejuvenated and relaxed. This was one of our favorite parts of our unforgettable Sedona adventure!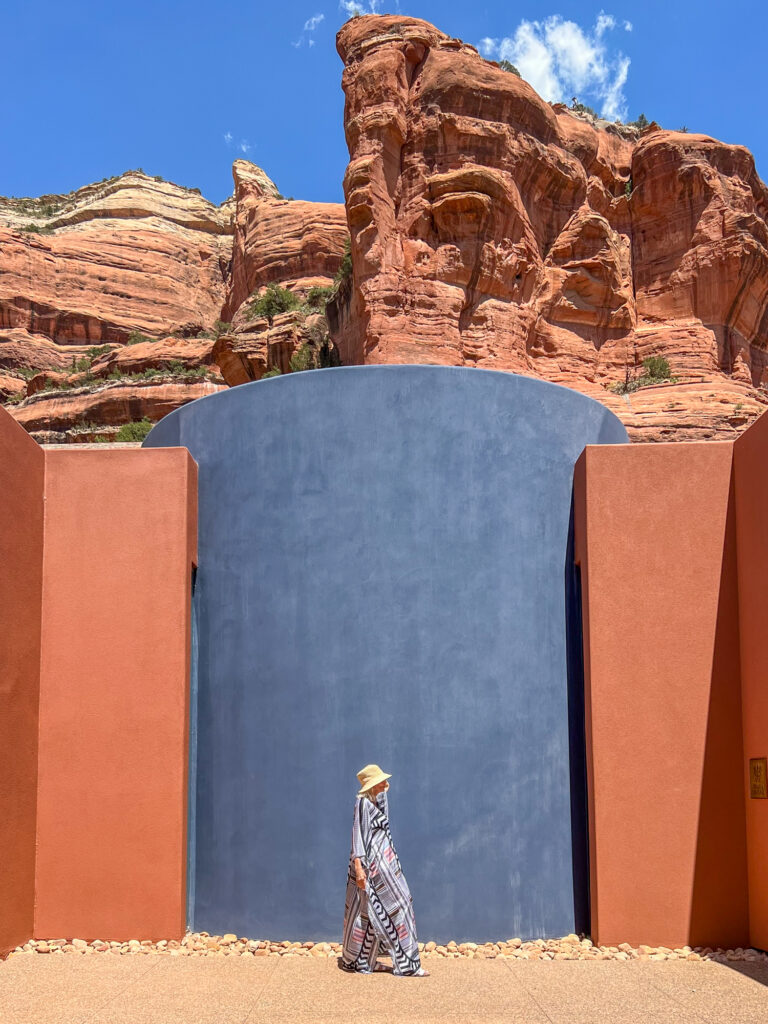 Our stay at the Enchantment Resort was made even better by the new friendships that we made with other women who were traveling to Sedona. We had an incredible time on the property and everything felt so peaceful and serene.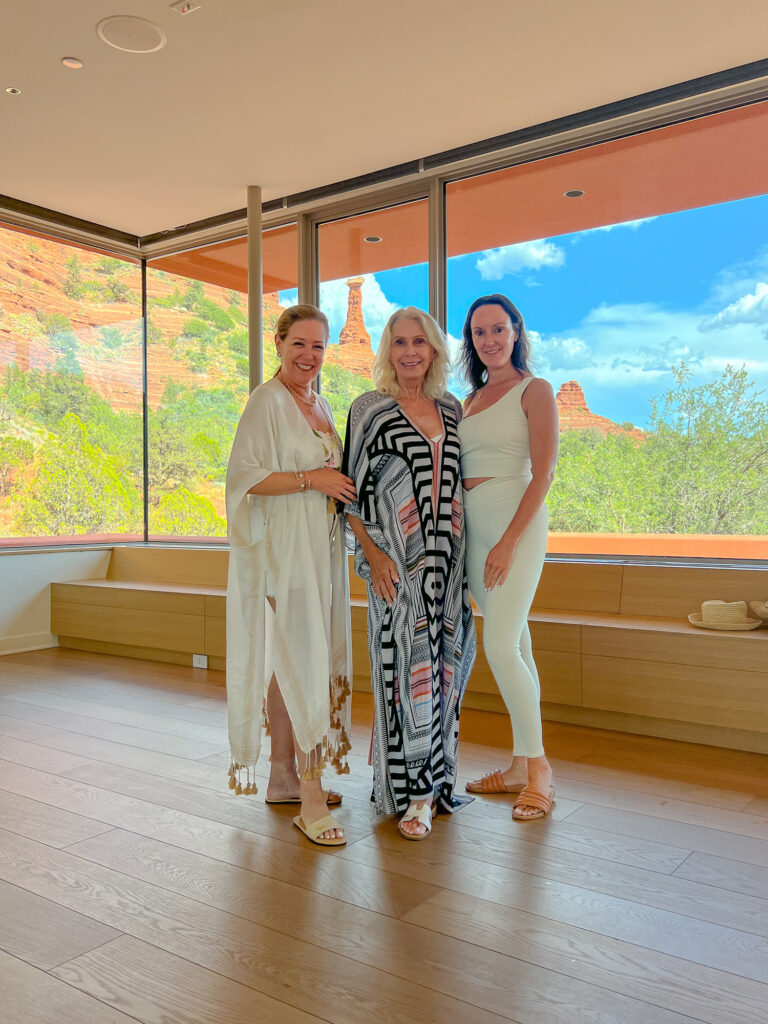 Before embarking on our journey to Taos, we were able to shoot with an incredible local photographer, Zack Rohe, who we had previously blogged about. Check out those epic photographs HERE. The stunning fashion shots were captured against the breathtaking backdrop of Sedona. We are absolutely thrilled with how they turned out!
On my way back to Los Angeles, I decided to spend two more nights in Sedona, this time at the Wilde Resort. As a solo traveler, this property was perfect for me. I was able to explore Sedona more by taking a Pink Jeep Tour. I also picked up some unique trinkets at Tlaquepaque Square and enjoyed a beautiful dinner while watching the monsoon rain at Mariposa.
The Wilde Resort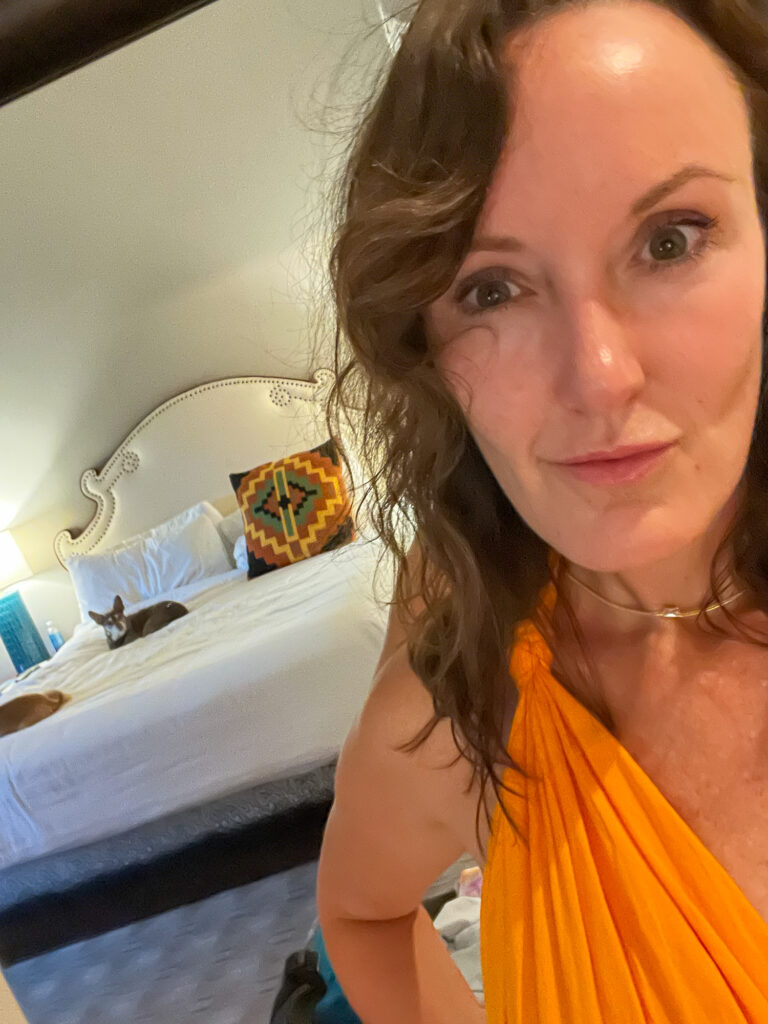 Pink Jeep Tour
One of the highlights of my trip back through Sedona was the Pink Jeep Tour. I opted for the Broken Arrow/Scenic Rim Combo tour, and it exceeded all of my expectations. The tour started with my group hopping into a rugged pink Jeep with a highly knowledgeable and friendly driver.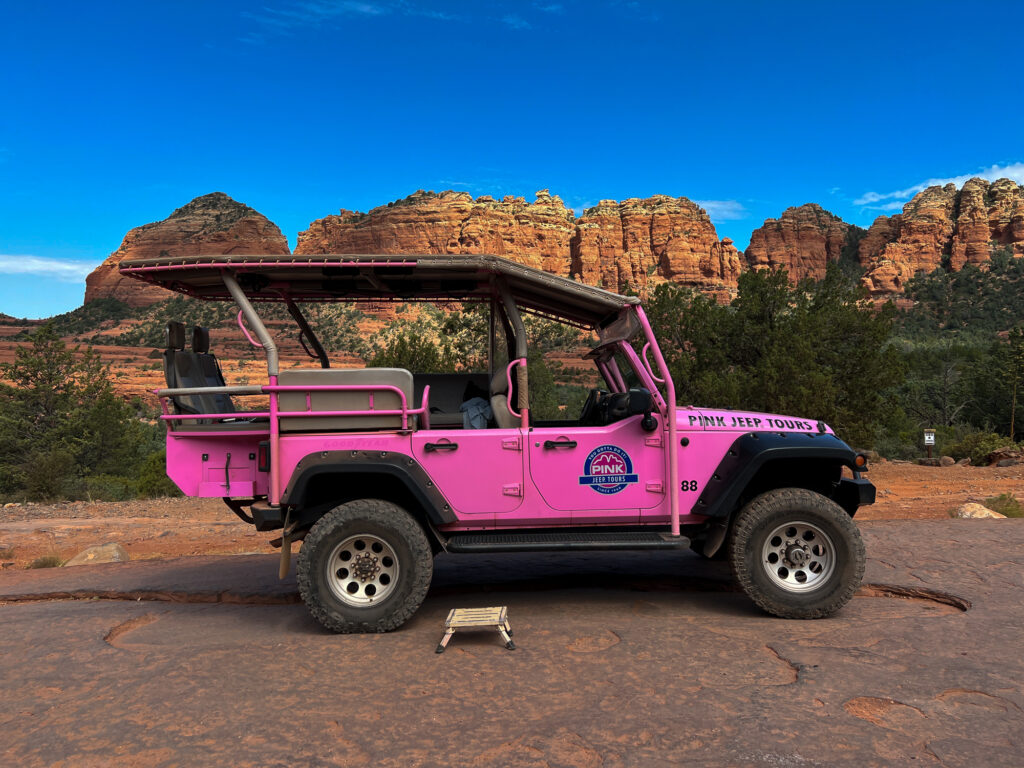 What made this tour truly special is the off-road experience. As we ventured into the Sedona backcountry, our Jeep was put to the test, maneuvering through rocky terrains and steep inclines. It's important to note that if you experience motion sickness, this tour might not be the best option for you, as it truly is an exhilarating off-road adventure.
Throughout the tour, our driver provided us with fascinating insights into the history, geology, and cultural significance of the sights we encountered. We learned about the unique rock formations and the ancient Native American legends associated with them. The driver's knowledge and passion for the region added an extra layer of enjoyment to the experience.
The Broken Arrow/Scenic Rim Combo tour took us to some of the most breathtaking viewpoints in Sedona. The panoramic vistas were simply awe-inspiring and offered a different perspective on the beauty of the area. From the towering red rock formations to the sweeping desert landscapes, every moment of the tour felt like a feast for the eyes.
Overall, the Pink Jeep Tour was a thrilling and educational adventure that added an extra layer of excitement to our trip. If you're looking for an off-road experience that showcases the rugged beauty and rich history of Sedona, the Pink Jeep Tour is an absolute must-do. Just prepare yourself for a bumpy ride and make sure you have your camera ready to capture the jaw-dropping scenery along the way.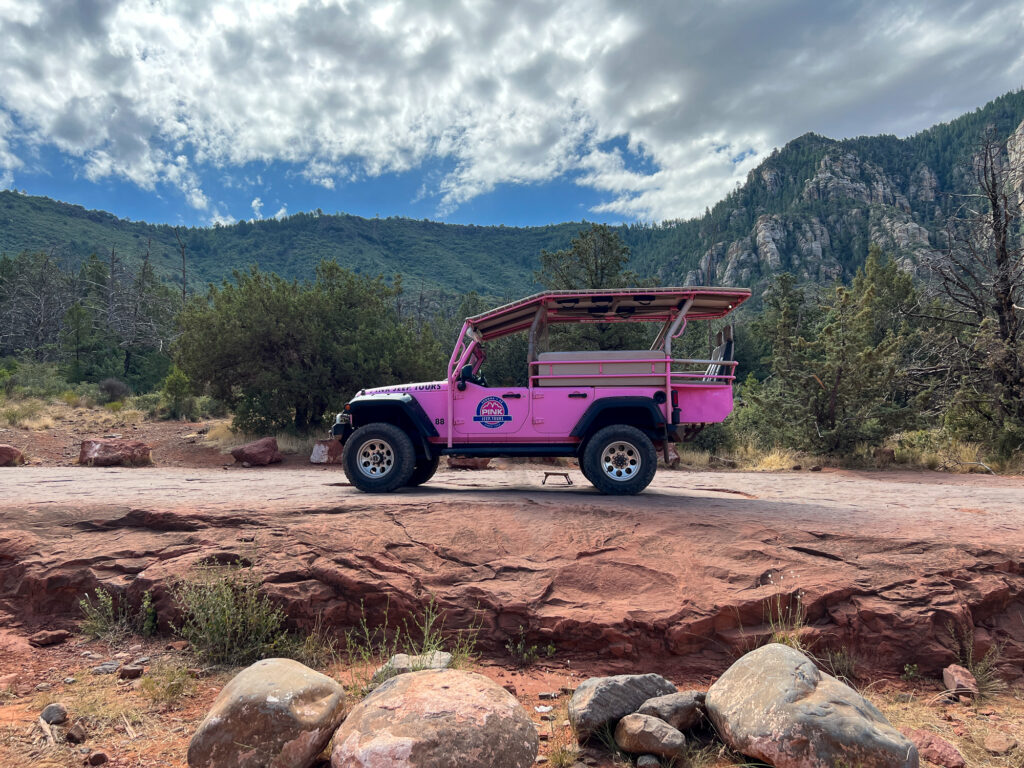 Tlaquepaque Square
Tlaquepaque Square is a unique and vibrant art and shopping village that offers a wonderful experience for visitors. It features charming architecture inspired by traditional Mexican village themes. Plus, we love that Tlaquepaque Square exudes a captivating ambiance that really adds to the overall charm of Sedona.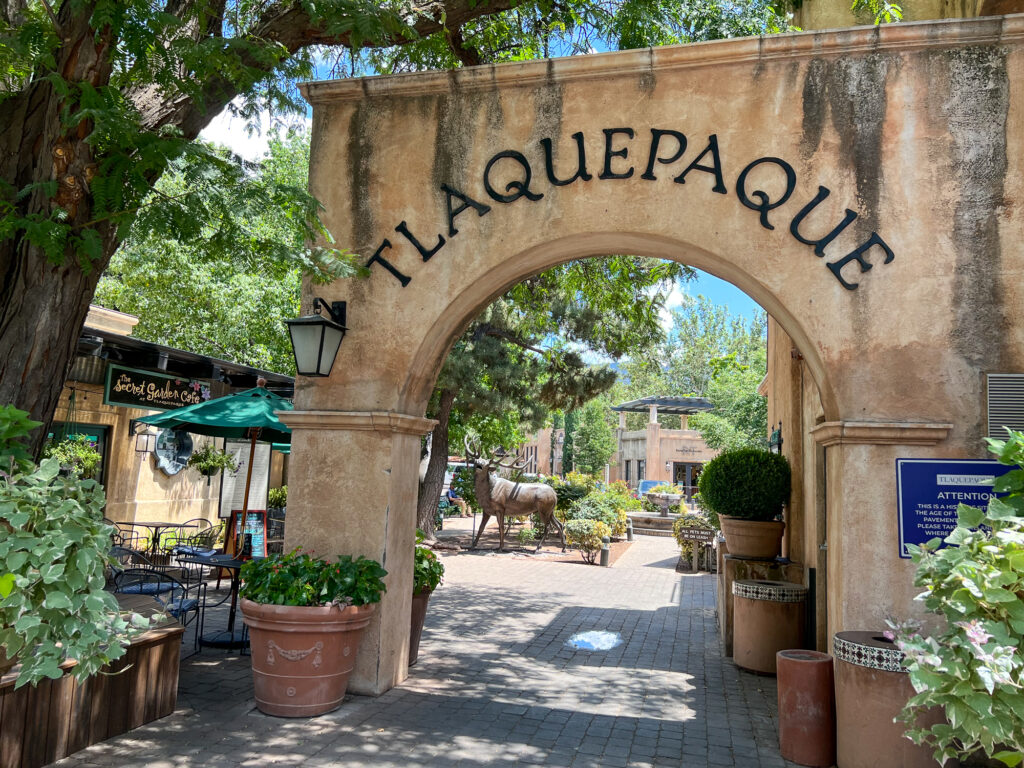 The village features an array of boutiques, galleries, shops, and restaurants, providing a diverse selection of shopping and dining options. Here, you'll find a curated collection of fine art, jewelry, ceramics, clothing, and other unique items crafted by local and regional artists.
The Tlaquepaque Square is a must-visit destination in Sedona. Explore local artistic creations, indulge in authentic cuisine, or simply enjoy the vibrant atmosphere. The blend of art, culture, and shopping makes it a captivating place to explore and discover the artistic spirit that defines the Sedona community. For more information, you can visit their official website at www.tlaq.com.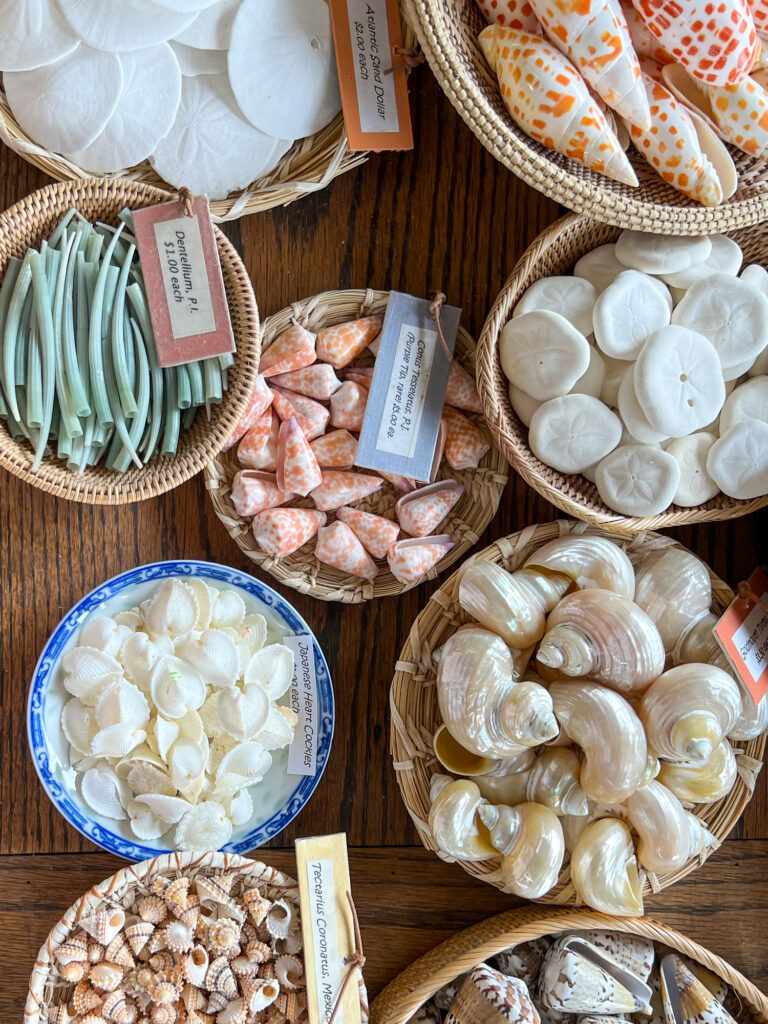 Overall, our trip to Sedona was an unforgettable adventure. From the stunning natural beauty to the charming local attractions, we are already planning our next trip back. Whether you're traveling with friends or solo, Sedona has so much to offer.